For many travelers, it's a dream getaway. A bucket-list journey. A once-in-a-lifetime adventure. We like to call it "the ultimate RV road trip."
Look no further — we've put together the perfect national parks RV adventure right here. You'll take in Yellowstone, Glacier, Waterton, Banff and more — with high peaks, open roads, iconic views and picturesque wilderness all included.
Here's what you need to know:
1. How long do I need?
A trip through all four national parks will take at least a month, but the reward is worthy of the time commitment! You'll see no shortage of incredible natural sights and stay in some of the best RV parks in the USA and Canada along the way. If time is of the essence, a shorter RV trip option that stays south of the border, combining Yellowstone and Glacier national parks, requires just two weeks to complete.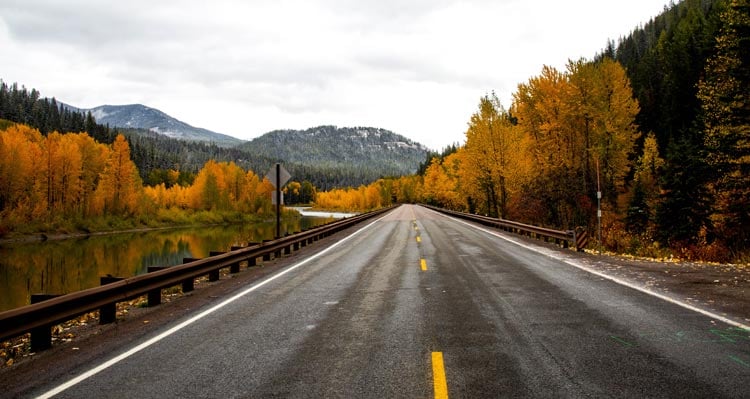 2. Do I need to book ahead of time?
Yes, you most definitely do. Most RV sites book up at least six months ahead of time. Spaces are limited and demand is high in the peak seasons. It's important to plan accordingly.
3. What's the best route?
Coming from the south, start your RV camping near Yellowstone National Park and plan your route there thoughtfully. You'll want to avoid driving steep mountain passes with hairpin turns in your RV. Spend at least five days in the area before driving north to Glacier. It'll take about seven hours if you're driving straight through, but we recommend stopping in at Big Sky and Missoula. Then, settle in at the West Glacier RV Park for at least four nights.
From here, you can continue north, out of the United States to Waterton and Banff, or head back south to Yellowstone via eastern Montana, stopping at places like Helena and Bozeman on your return trip.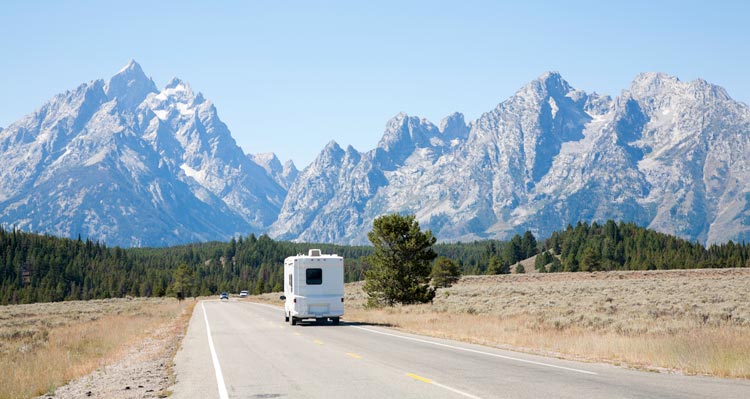 4. When should we come?
If possible, we recommend avoiding the high seasons months of July and August. You'll have more luck finding the best spots (and more peace and quiet to enjoy them) if you come in June or September.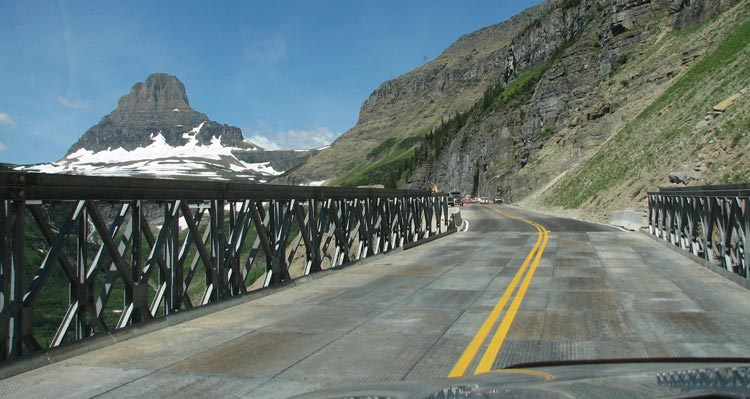 5. What are the must-see highlights in Yellowstone, Glacier and Banff?
You've probably already got Old Faithful and the Grand Canyon of Yellowstone on your list. In Glacier, you can't miss the Going-to-the-Sun Road and Logan Pass. If your RV is too big for this road — there are vehicle size restrictions — hop on the National Park Shuttle for a fun and stress-free experience. In Banff, you'll also want to include a trip up the Banff Gondola, a visit to Lake Louise and a drive on the Icefields Parkway.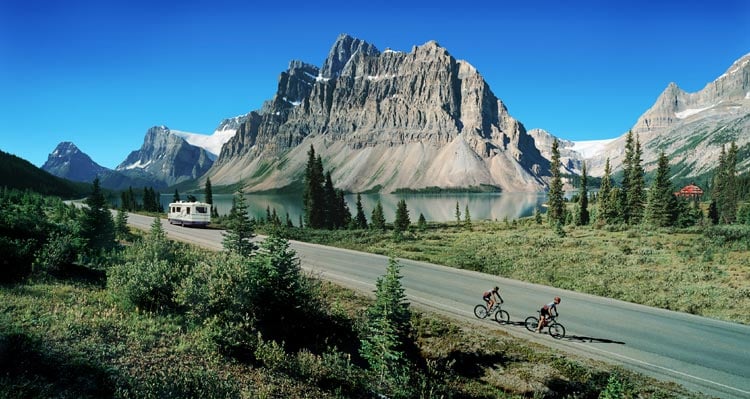 6. What about crossing the border?
Crossing any border can be a stressful experience, but if you come prepared, bringing your RV into Canada should be smooth. You'll just need your passports and proof of insurance. If you have a pet, make sure it has documentation to prove vaccination against rabies. Also keep in mind that Canada has strict policies surrounding bringing firearms into the country.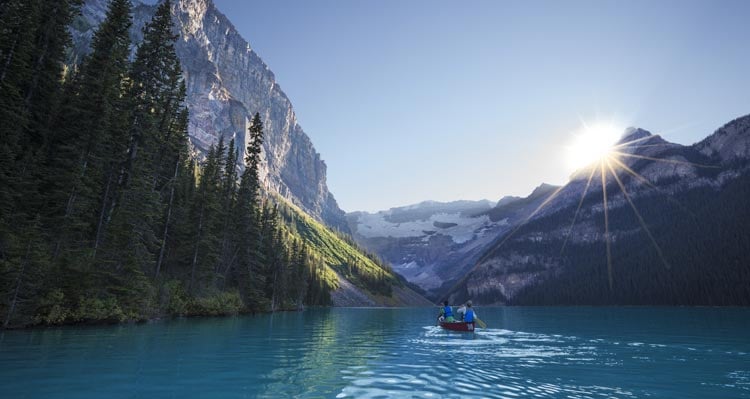 For the latest information on rules and regulations, check with Canadian Border Services Agency (CBSA).
With our handy guide, some solid research and detailed planning, you can turn your "Ultimate RV Road Trip" dream into reality. We'll see you on the road this summer!