You have set your sights on visiting Glacier National Park this year. Now you just have one question: what's the best way to get around? Below are all kinds of options and insider tips to keep your vacation vibes going strong.
How do I get to/from the Glacier Park Airport? What about the train station?
Plane's touched down, you're ready to go! Your options to get around include car rental, Uber, taxi or hotel shuttle.
Whitefish shuttle
If you're staying at Grouse Mountain Lodge, the hotel offers a courtesy shuttle service that can get you from the Glacier Park International Airport, the Whitefish Amtrak station as well as to downtown Whitefish.
Car rental
We recommend Dollar Car Rental, which has a location just north of Glacier Park International Airport. Since the rental car pick up isn't within walking distance of the airport, the shuttle is on site when every flight lands. Hop in, and you're off!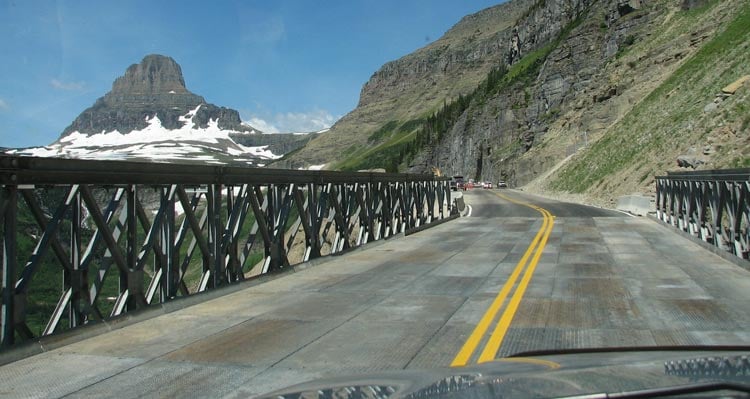 Do I need a car in Montana?
Although we encourage public transit and alternate options (shuttles, train), the truth about cars in Montana is that if you have any plans to go "off the beaten path", you'll need a car of your own. Here in Montana, our roads are not built for high volume traffic. While we have world-class cuisine, scenery and travel options, Montana is still rural America and the public infrastructure is not what it is in a metro area. If you're coming from a large city or a country with widespread public transit, be aware that it will take some planning to get around in Montana.
Montana driving tips
Allow more time than you think you need. Roads are windy and it's safer to drive slowly.
Watch for deer and wildlife at all times.
Cell service is spotty, especially in Glacier National Park.
Get gas — you could be out there for a while, so stop in town.
Check driving times and other transportation info for the park
Do you have Uber in Montana?
Yes! And in the summer, there is usually a surge of drivers. Whitefish is not a metropolis, so expect longer-than-average wait times. But you can use Uber to get around as you would anywhere. Plan to use Uber within the Whitefish area because it can be a bit inconsistent if you're far from town or need a ride at odd hours.
What about Glacer National Park Shuttles?
To Glacier National Park
There are cheap ($5-10) shuttles that travel from Whitefish, Columbia Falls and Kalispell to Glacier National Park.
It's advisable to research ahead of time. Tickets must be purchased in advance for the Whitefish shuttle.
Kalispell to Glacier shuttle info
Whitefish to Glacier shuttle info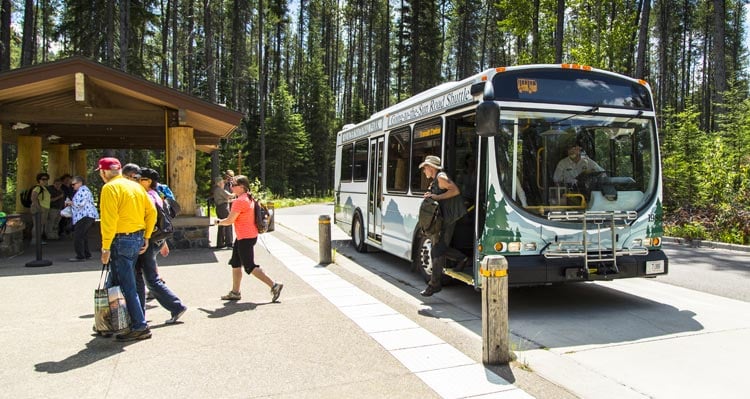 Within the Park
Shuttles within Glacier National Park run from Apgar Visitor Center to St. Mary Visitor Center, heading up and over the Going-to-the-Sun Road. They are free and are great for hikers and bikers. Get the details
East Side Shuttle
The East Side Shuttle operates between Glacier Park Lodge, Two Medicine and St. Mary Visitor Center so you can see more of the east side of the divide without a car. Learn More
Can I take the train to Glacier National Park?
Amtrak offers the daily Empire Builder route running east and west between Seattle and Chicago, passing right alongside Glacier National Park, stopping at East Glacier, West Glacier (Apgar) and Whitefish. It's a fantastic way to travel a little slower from the city, get Grandma out to join the family vacation, or have a full cocktail party while in transit. Learn more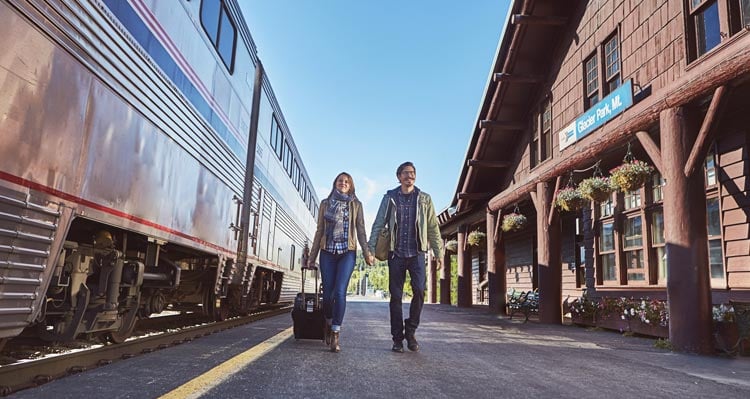 Where to stay
Just as there is a place in Glacier for everyone, there is a transportation mode for anyone who wants to visit. You can get here fast or slow, but either way, all roads lead to the Crown of the Continent. Once you're here, let us help you find the lodging option that fits your trip, location and style. Get in touch to find your place in the mountains.