Nestled up where the Rocky Mountains meet the Canadian border, Glacier National Park attracts visitors from across the U.S. and around the world.
It may seem far, but it's actually quite easy to fly here. Easier than ever, in fact! Here's how to fly to Glacier National Park, and everything you need to know for a smooth trip.
The Main Hub: FCA Airport
Glacier Park International Airport (FCA) is the gateway to northwest Montana and the closest airport to Glacier National Park. The airport is in Kalispell, just 12 miles from the town of Whitefish and 30 miles from the West Entrance of Glacier National Park. Most tourist and lodging options are within a relatively short drive from the airport.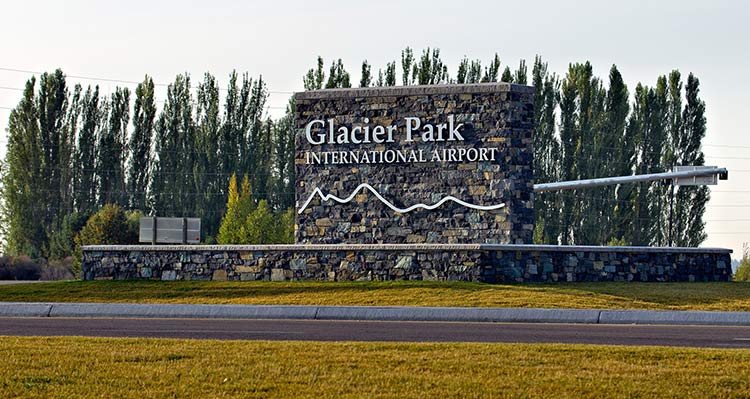 Flying to Glacier directly
The Glacier Park airport has expanded rapidly over the past few years. There are more and more direct flights. The airport is serviced by most major airlines and has daily flights from Seattle, Denver and other airline hubs.
Delta flies from Salt Lake City and Minneapolis year-round while United has year-round flights from Denver and Alaska Airlines from Seattle. Allegiant Air has flights to/from Las Vegas and Phoenix through the year.
During the summertime, many airlines operate direct seasonal flights, including Delta from Los Angeles and Atlanta, United from Chicago, American Airlines from Dallas, Los Angeles and Chicago, and Alaska Airlines from Portland. The discount airline Allegiant Air also flies into FCA from Oakland and Los Angeles.
Connecting to Glacier
If there isn't a direct flight available, guests can still easily fly to Glacier Park International from most major cities in the United States with just one layover. See the list above of cities serviced with direct flights and make the connection.
Best Time to Visit Glacier National Park
Glacier is beautiful and easily accessible at any time of the year, with plenty of outdoor adventure options available year-round. Things get particularly busy in July and August, so avoid the summer months if you want to avoid the crowds.
The spring is a particularly exciting time to visit since Going-to-the-Sun Road is closed to vehicle traffic and only open to bikes, giving guests a truly unique experience. And winter lovers are spoiled for choice with everything from snowmobiling to skiing.
Another Option to the North
Some international travelers will fly into Calgary, Alberta, and take the four-hour drive south to the northern regions of Glacier National Park. Before crossing the border, guests can stop at Waterton Lakes National Park in Alberta and check out the historic Prince of Wales Hotels in the town of Waterton.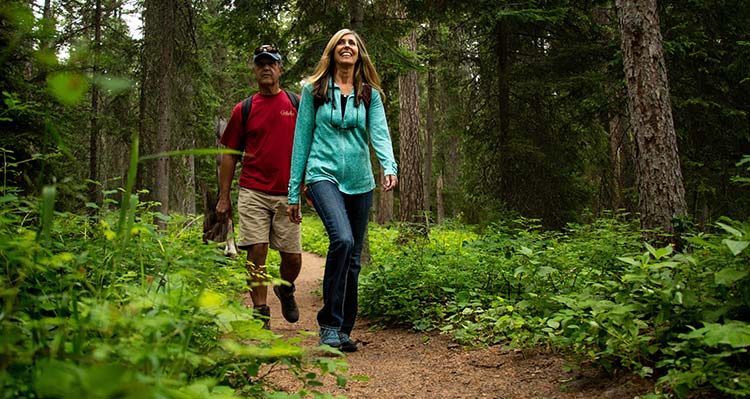 Once You Land
When you touch down in Montana, everything is readily available. Car rental, shuttles and taxis are all available from Glacier Park International Airport. Many properties, including Grouse Mountain Lodge, can arrange airport shuttles.
Once you're here, getting around Glacier National Park is a breeze, whether you're headed to Whitefish or West Glacier, or a little further down the road to East Glacier. And if you're looking for places to stay in Glacier National Park, here are some ideas.