What makes a great RV park? Whether you're an old-hat at touring in your RV, or if it's your first time behind the wheel, you're still looking for the same thing. Here are five must-haves in an RV park, and reasons that the new West Glacier RV Park will check all the boxes.
Location, location, location: RVers want to connect with nature and to slow life down—that's the whole point! But, they also want convenience. All of our sites are just down the path from West Glacier Village, where you'll find our restaurant, ice cream shop, grocery store, a summer-long farmers' market and the famous porch at Freda's Bar. And we also have the splendors of Glacier National Park right at our doorstep—it's ideal!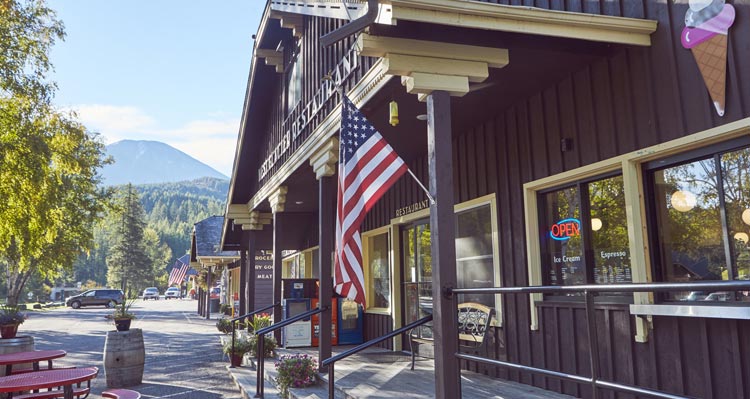 The people: An RV park is a community. Much more than a parking lot, an RV park is a place to relax and make friends. RVers are some of the friendliest travelers around, and they have a lot in common. From the names of the streets honoring local peaks to the friendly service at check-in, we strive to bring West Glacier to life and forge a spirit of fun. Around a fire pit, at the playground or on the trails into the village or along the shore of the Middle Fork, we make sure the West Glacier RV Park is a place that fosters a sense of community.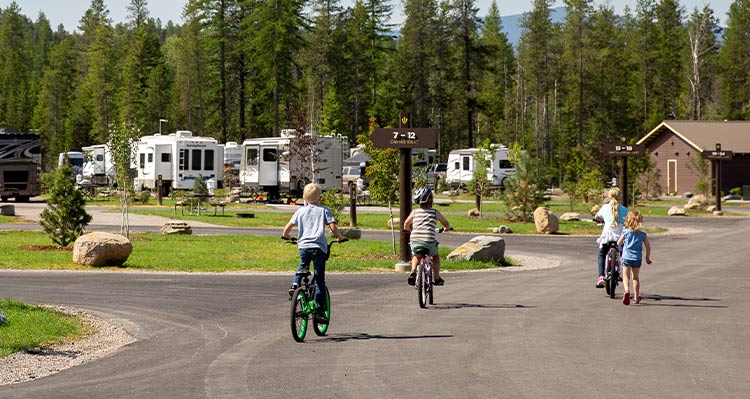 Stay connected: There's no denying that Wi-Fi is an essential part of most people's lives. Veteran RVers use Wi-Fi for everything from uploading photos to banking. At West Glacier RV Park, Wi-Fi is complimentary. There are no hidden fees!
Warm water: You want crisp, cool, mountain water to refresh in after a day exploring Glacier? We've got that across the road at the Middle Fork of the Flathead River. But for all RVers, a hot shower is a simple requirement. Clean restrooms with hot showers are a given at the West Glacier RV Park. Or, if you're looking for the comfort of your own bathroom, we offer fully-serviced hook-ups at every site.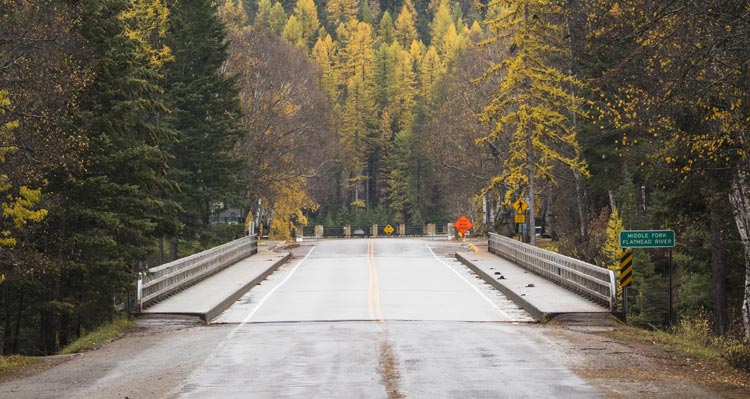 Easy driving: It needs to be easy for an RV to move around within an RV park. Drivers—sometimes in vehicles as large as 80 feet—need to be able to turn a corner and pull into their spot in a simple, safe and straight-forward way. Then, when it's time to leave, it needs to be easy for them to pull right through and hit the road. Each of our 60-foot and 80-foot pull-through sites are spaciously designed, so you can pull in and out comfortably. And paved roads throughout make for smooth driving.
So whether you're heading to West Glacier with your home-on-wheels or coming in a simple van, we can't wait to welcome you and show you how we will make your experience here great.