Cruising around Glacier National Park is a dream for those who love road tripping. One of the Crown Jewels of the National Park System, Glacier is a place of outstanding beauty. But, given the vehicle size restrictions here, you need to plan ahead. Many places are off-limits to RVs. Here are some ways to see Glacier in your RV.
1. Know the Restrictions
Size restrictions on the iconic Going-to-the-Sun Road complicate things. Any vehicle over 21 feet long, 10 feet high and 8 feet wide (including mirrors) is restricted from the Going-to-the-Sun-Road. But this is all for a reason—long alpine roads with steep cliffs, tight turns and limited room for pulling over. The restrictions start at Avalanche Campground and continue all the way over the pass to Rising Sun picnic area. The parking lot at Logan Pass (the top of the Going-to-the-Sun Road) is notoriously busy in summer, trying to maneuver even a small RV can be extremely challenging.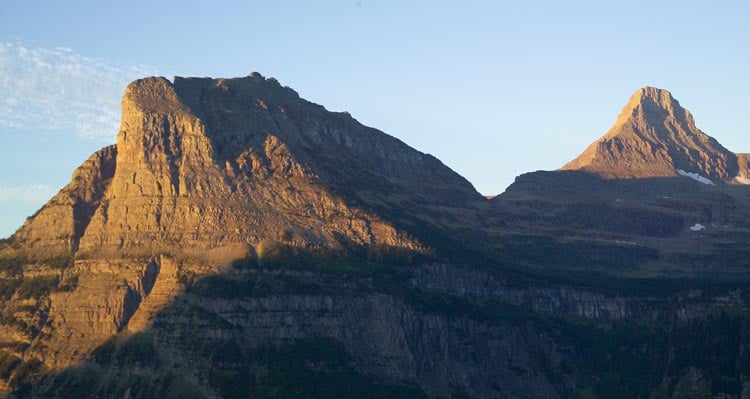 2. Take Other Roads
While the Going-to-the-Sun Road is off-limits to RV of the mentioned size, there are still plenty of roads to explore in Glacier Country from behind the wheel of your RV. Driving to East Glacier to visit Glacier Park Lodge (known as "Big Tree Lodge") is an interesting outing along the very pleasant US Highway 2, which hugs the park's southeast rim. Once you're on the east side, you can drive along the Many Glacier Road, which is in decent but sometimes rugged shape. It's paved with gravel sections in areas. Same goes for the road to Two Medicine.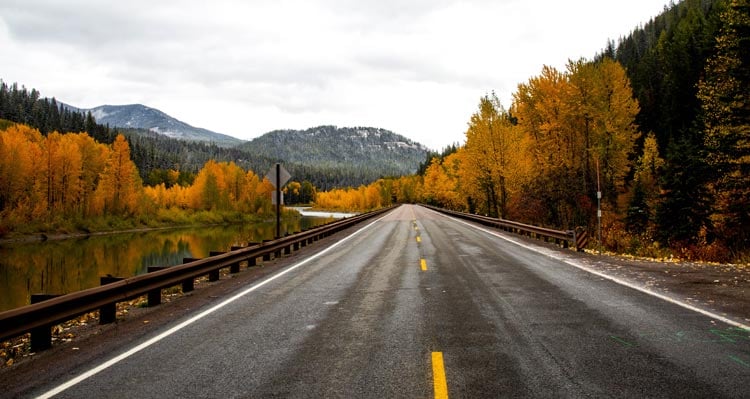 3. Stay Outside the Park
Campgrounds inside Glacier National Park don't have water, sewer or electricity hookups. Generator use is also limited. If you stay just off the Going to the Sun Road, at the entrance of the park (at the new West Glacier RV Park, for example), you'll enjoy full-service sites with handy amenities and fewer restrictions. Plus, you'll be close to shops, cafes, ice cream and beers on a patio—all the good ingredients for summer in Glacier.
4. Take the Shuttles
There are plenty of easy and fun ways to get around Glacier that don't involve you driving. Jump on the vintage 1930s Red Bus Tours or take one of the park's many shuttle services and leave your RV parked right where it is. Your 'home away from home' will be waiting for you when you get back! Shuttle buses will also be running from the West Glacier RV Park to Lake McDonald Lodge all throughout the day this summer. Find more information on getting around Glacier via shuttle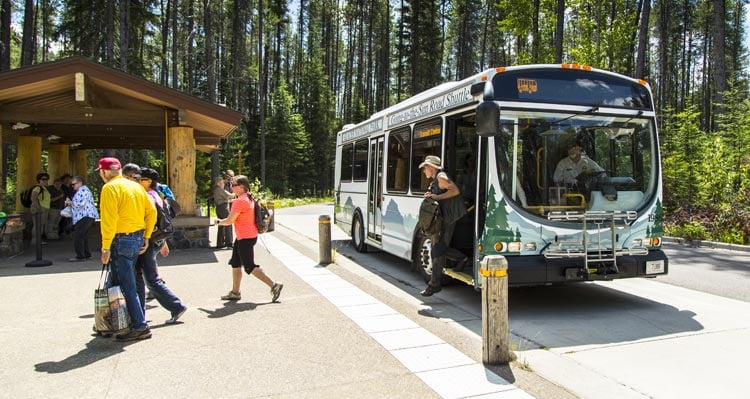 5. Use your Other Wheels
You brought it, now put it to use. Having your own standard-sized vehicle will make things pretty simple here in Glacier and allow you to drive Going-to-the-Sun Road, access hiking trailheads and get to prime photo opportunities like Logan Pass at the right times. So either leave your RV or fifth wheel parked, hop in your vehicle and set yourself free in Glacier!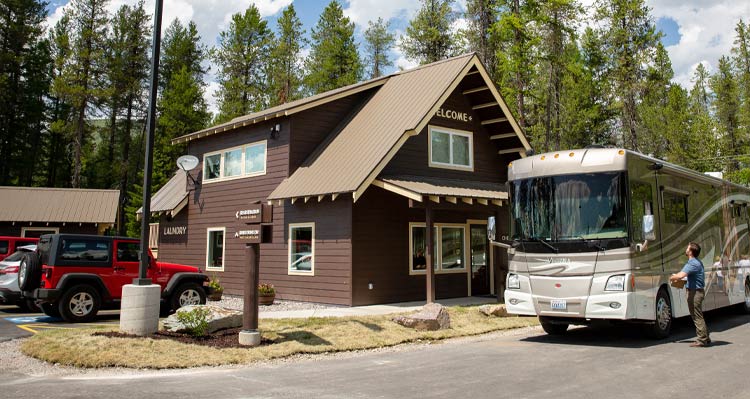 6. Get up Early
By hitting the road earlier than those around you, you'll be setting yourself up for the best of Glacier. Crisp alpine lakes with the gentle light on sunrise, trailheads virtually deserted and easy parking at the pull-offs make mornings the glory hours in Glacier.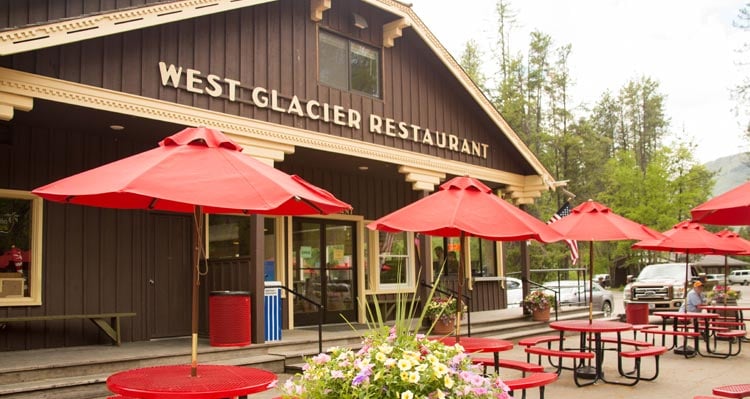 The bottom line—plan ahead. That'll make sure you're prepared and that your RV road trip to Glacier National Park is one for the memory books. See you this summer in Glacier!