If you've been playing the 'east vs west' debate about Glacier National Park, let us help you settle the score.
The east side of Glacier National Park is generally drier, cooler and windier than the rest of the park. The base elevation is higher and the valleys are wider. That makes for some epic scenery and outstanding adventuring. Here are some of our favorite spots on the east side.
Sinopah. This dramatically-shaped peak is the major landmark of the Two Medicine Valley. Named after the daughter of a powerful Blackfeet Chief, it makes for irresistible photography, tucked as it is at the back shore of Two Medicine Lake. Take a ride on the historic boat with the same name to explore Two Medicine.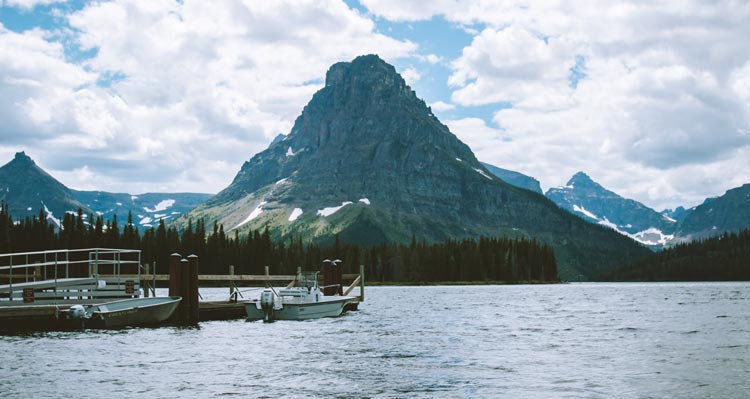 Twin Falls. Take the Sinopah cruise to the west shore of Two Medicine Lake and hit the trail on a guided hike that goes through thick forests and across alpine meadows all the way to the trail's namesake waterfall.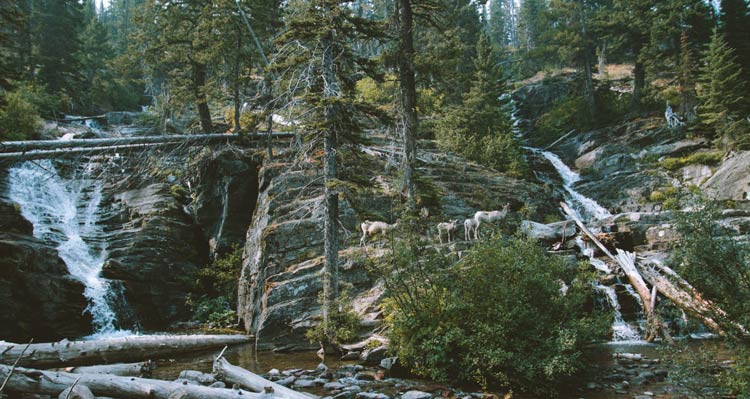 St. Mary Visitor Center. No matter if you've come to summit a peak or enjoy the scenery from your car, you need to stop into this outstanding visitor center to get a sense of all that is happening around you. From an interactive exhibit on the local Blackfeet tribe to regularly-scheduled public programs on subjects like astronomy and planning a backcountry trip, there's helpful information right next to inspiring stories. It's open daily from late May through early October.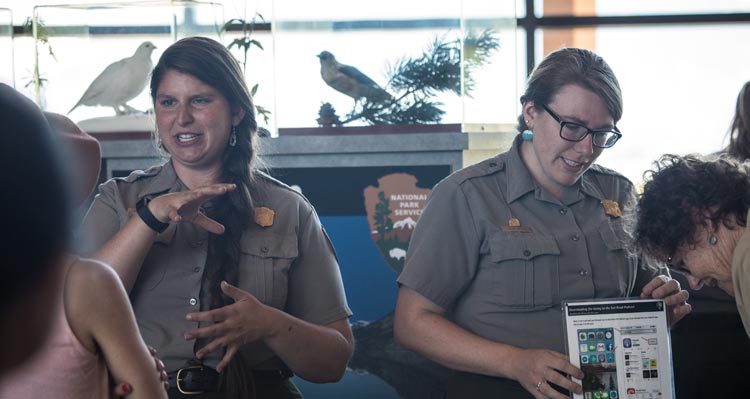 Cut Bank. Not only is this one of the prettiest campgrounds in Glacier, it's also the trailhead to some of the park's finest hikes. Take a scenic 5-mile side trip down a dirt road and park in the midst of what is often a meadow full of wildflowers in mid-summer. This is the trailhead for some spectacular hiking on trails like Morning Star Lake and Medicine Grizzly Lake.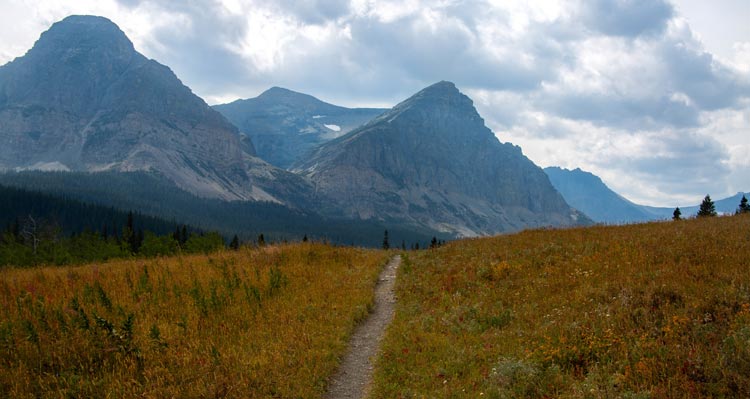 Many Glacier. You'll need a few days to explore all there is in this renowned corner of Glacier. It's celebrated for giant peaks, sparkling lakes, active glaciers and plenty of tempting trails. Hiking trails head out in nearly every direction. Explore on foot, horseback or on a scenic boat tour. A guided hike to Grinnell Lake starts with two short and scenic boat rides and is a Glacier classic, as well.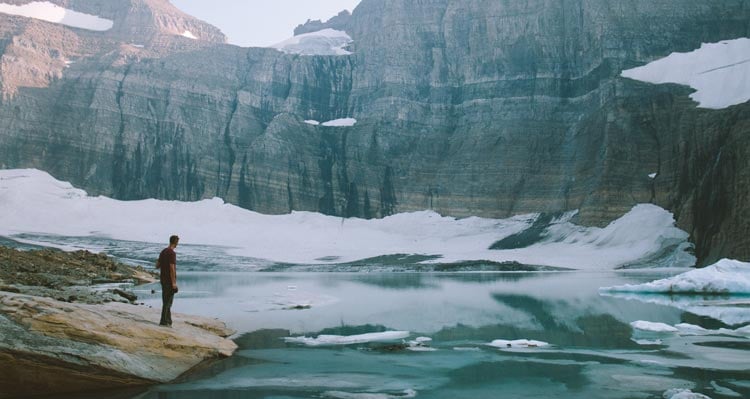 Wild Goose Island. Although it's very hard to actually stand on this picturesque island in the middle of St. Mary Lake, we say that seeing it alone is definitely a must. This is quite likely the image that made you want to come to Glacier in the first place! The Wild Goose Island Viewpoint (about 6.5 miles west of St. Mary) lets you take all the time you need to ponder how a tiny island came to be nestled in a stunning lake flanked by towering peaks. Come at sunrise for an unforgettable moment.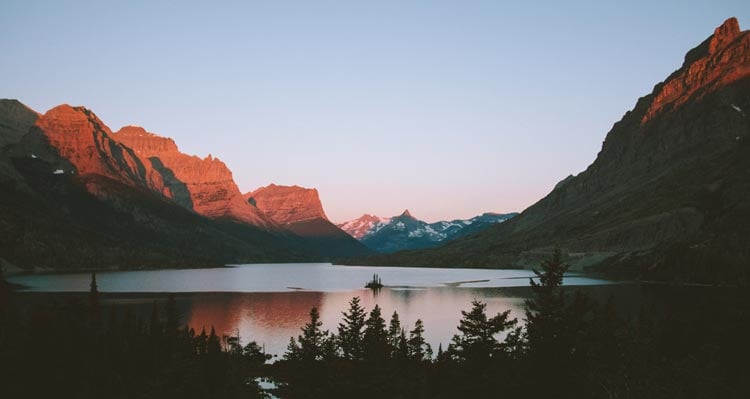 If it's a version of Glacier that's quieter, drier and particularly ripe for new discoveries that you're looking for, we'll see you out here on the east side.