All over the world, people talk about the weather. In Waterton, they talk about the wind.
The truth is, it's nearly always windy in Waterton Lakes National Park. And that means that it's nearly always windy at the Prince of Wales Hotel. Perched atop an incredibly scenic bluff at the end of Upper Waterton Lake, right where the high mountain peaks funnel east towards the prairies, if you love the wind, this is the place for you.
Here in Waterton, the wind is the top subject of conversation - everybody's usually talking about it. As guests gather for their morning coffee in the hotel's grand lobby, as they wait for the historic elevator, as they plan their day's hike - did you hear it blowing last night? Did you feel it? Wasn't that something?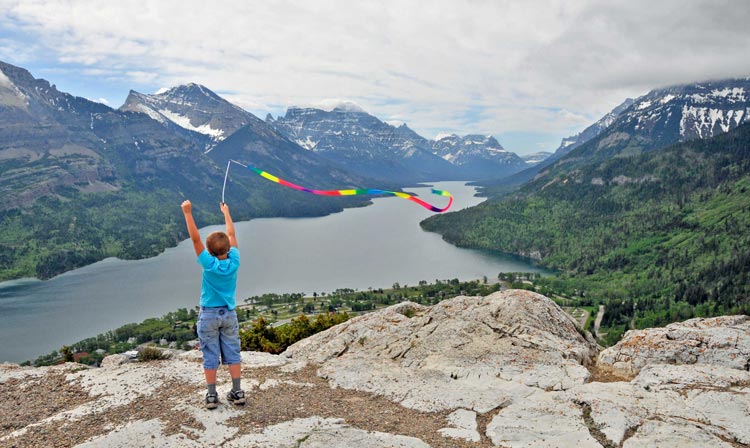 The wind has been a blessing and a challenge since day one for the Prince of Wales. When Louis Hill first identified the spot where he imagined an iconic hotel standing one day, many had their doubts. Parks Canada cautioned the Great Northern Railway about the wind before construction began in 1925. Canadian Parks Commissioner James Harkin warned that they'd chosen an extremely windy spot, and that it was directly in the path of the strongest prevailing winds. To prove the point, he set a gauge that measured gusts of up to 75 mph (130 km/h).
Hill and his crew were set in their plans, though, and they chose to throw caution to the wind (literally and figuratively!), so to speak. It would prove costly. During construction, in December 1926, a ferocious wind storm nearly blew the hotel off its foundation, tearing down the scaffolding. The crews had to constantly battle winds, and adjust their plans in accordance to the frequent storms.
To this day, as much as it's ingrained in the spirit of the place, the wind continues to pose a challenge. From landscaping to window cleaning, it's always present at the Prince of Wales. Guests can often 'feel' the wind from inside the hotel, or at least hear it whistle through the rafters. In strong winds, the wooden hotel seems to flex and sway ever-so-slightly.
And yet it's also a blessing. Being exposed to the breeze is invigorating, energizing. The same prevailing winds bring more Chinooks to this area than any other part of Alberta. Sometimes they can be delightful breezes. The wind always makes you feel alive.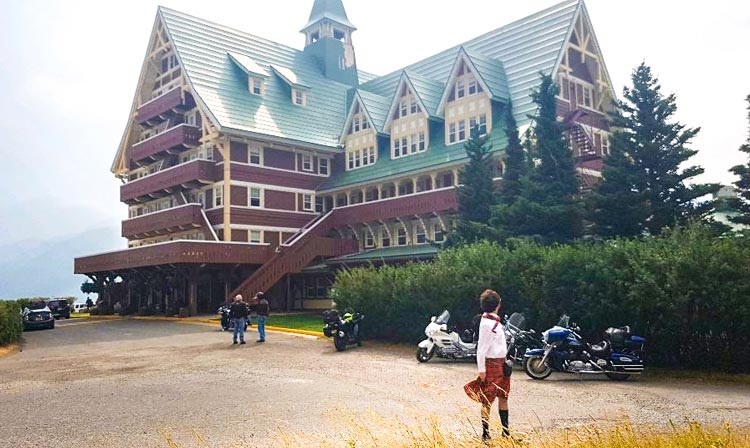 Next time you're at the Prince of Wales, make sure to stand very still and see if you can notice how this iconic heritage building has been shaped by the wind. Step outside and observe how the wind has influenced the landscape. Brace yourself and let it blow.
How windy was it when you were here? We'd love to see some photos. Please share on our Facebook page