2. Make a fun post-skiing tradition
Skiing may be slightly tedious for the smaller ones—lots of gear and cold faces don't always equal smiles, even though we adults know that any day on the hill is a good day. Create a post-skiing tradition they'll love—many parents do hot chocolate in the Base Lodge or après snacks each day. For après, you can stop in to Logan's Bar and Grill at Grouse Mountain Lodge for budget-friendly drinks for you and snacks for the littles.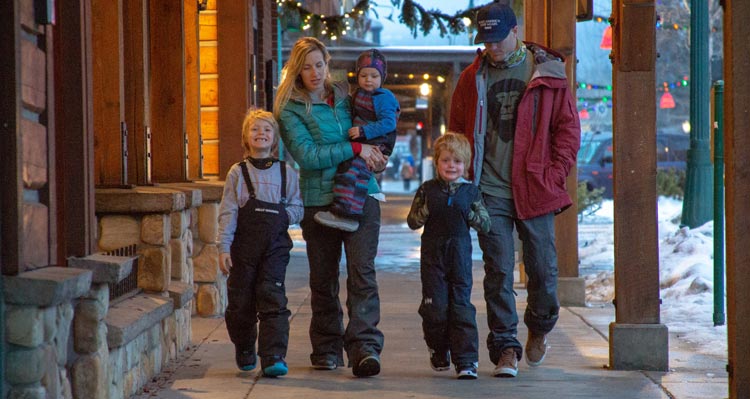 3. Book the lodging that's convenient
For your weekend in Whitefish, go for value and quality at Grouse Mountain Lodge. There are views of the ski hill and quick access to town, cross country skiing and a great restaurant. The winter Ski and Stay deal at Grouse Mountain Lodge packages lodging and lift tickets together. Plus there's a pool and outdoor hot tub!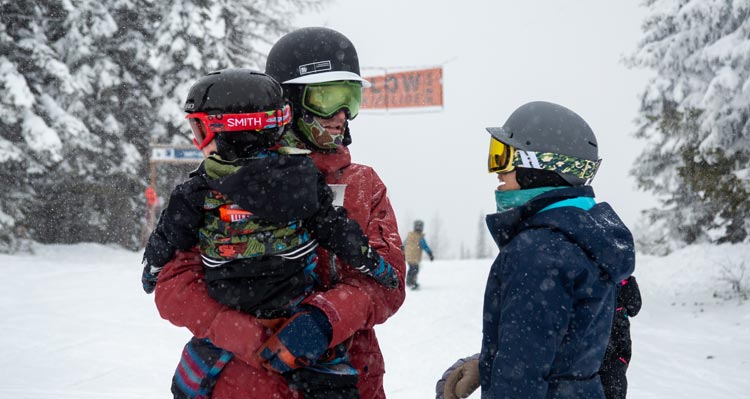 4. Skate the Day Away
The Stumptown Ice Den offers public skating almost everyday of the week, usually starting between 12 PM and 3 PM. It's $6 for admission and $3 to rent skates. Good deal! Public skate is a great place for kids and adults to get out on the ice and have some fun practicing skills or just zooming around. The Stumptown Ice Den is a welcoming, bustling community hub, so if you miss public skate, you can always stop in and watch some hockey.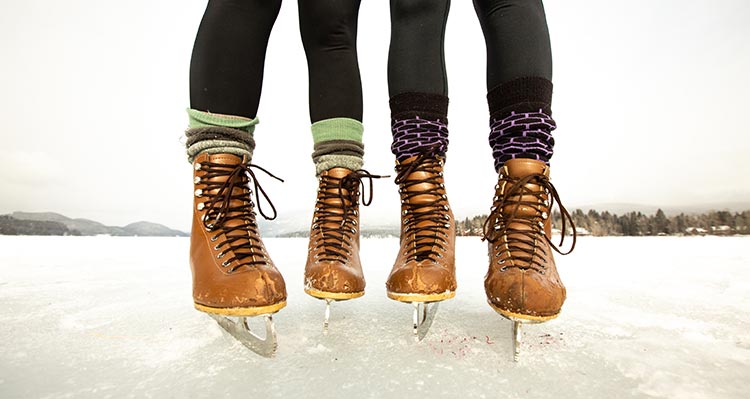 5. Warm up at The Wave
Here's the locals' secret—when the kids aren't up for another day of skiing but you need to find an energy outlet for them, The Wave Aquatic and Fitness Center is your place. For a small town like Whitefish, this resource is amazing—you'll find an indoor pool, water-slide, and kids' play pool, a gym, racquetball courts, daily fitness classes, sauna/steam rooms and a cozy place to hang out and read in the lobby.
Get the crew out the door if they're dragging a bit from the cold—a few hours at The Wave will turn things around. Day passes start at $15 for adults and $5 for youngins, but you won't pay more than $35 total if the whole gang is there. Visit whitefishwave.com for more info.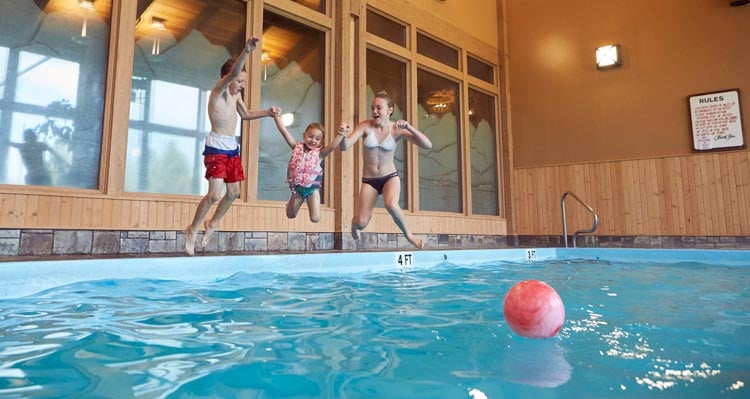 6. Find your escape
Pick the best base for everyone. Staying at Grouse Mountain Lodge means your escape is right out your door. When you need a minute to yourself, grab a coffee in Logan's and enjoy the fireplace, or get out for a quick cross country ski on the golf course—a five minute walk (if that!) from the hotel. Plan some time for yourself, and you'll remember the holiday for family fun and solitude.
This is the year to have the family winter vacation with the best memories and the biggest smiles. Book your lodging now and plan your trip around a cozy place to stay close to town. Lastly, check out skiwhitefish.com/events to see if you can catch any extra fun days on the mountain. See you on the slopes!