The word is out—Whitefish is one of the best ski towns in the country. Whitefish Mountain Resort was recently ranked the #3 resort in the west in SKI Magazine's 2020 reader poll—that's big news in our little community! And, it comes after last year's #1 in Overall Satisfaction ranking.
Whitefish also scored pretty highly as a town. We've done a bit of digging to explain why.
Ranked #1 for Local Flavor: It's no secret that Whitefish is known for its après scene, but the local grub has a reputation of its own—it's a foodie haven! Coming in first for Local Flavor by Ski Magazine readers, Whitefish boasts a collection of more than 40 eateries within its 11.8 square miles. You won't find many chain joints here; the majority of establishments are locally-owned and operated and are truly one of a kind!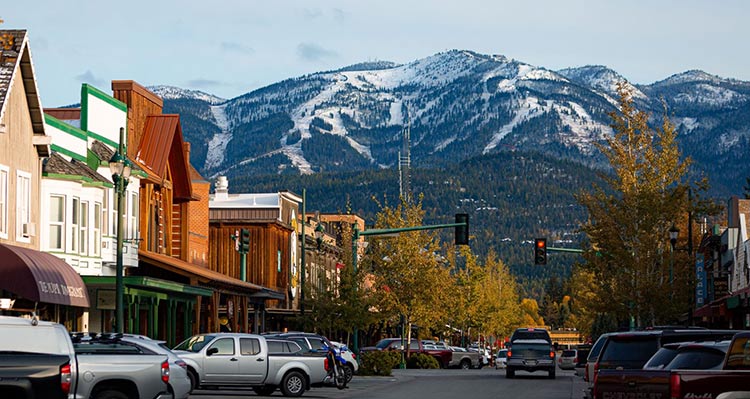 Ranked #2 in Value: Whitefish is a small town that caters to locals and tourists alike. We're all friends and family here! That means that prices stay low and deals are abundant. Lift tickets at Whitefish Mountain Resort are still under $100, compared to other major resorts that charge $200+ for a single day of skiing! You could say that Whitefish is behind the times when it comes to today's resort-town culture—which has gone sky-high in terms of costs—and we think that's a good thing!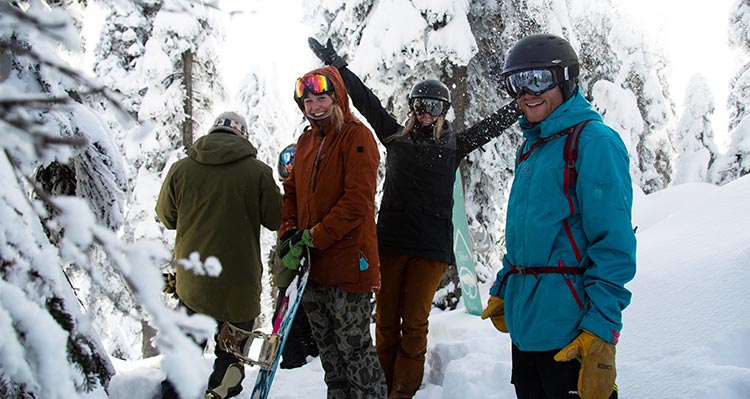 Ranked #4 in Scenery, Service, Charm and Après: Whitefish was ranked fourth in all four of these categories! Everything slows down a bit in this cozy mountain town—bartenders and servers are generous with their hospitality and always take the time to treat you like a friend. Shopkeepers wave from their doorsteps. Mountain staff are quick to offer up local's tips. Good service is just a way of life. Meanwhile, with views stretching into Glacier National Park from the summit of Big Mountain, the scenery is superb. Our charming main street has loads of character. Finally, with all these breweries, distilleries and bars, it's hard to beat Whitefish's après scene.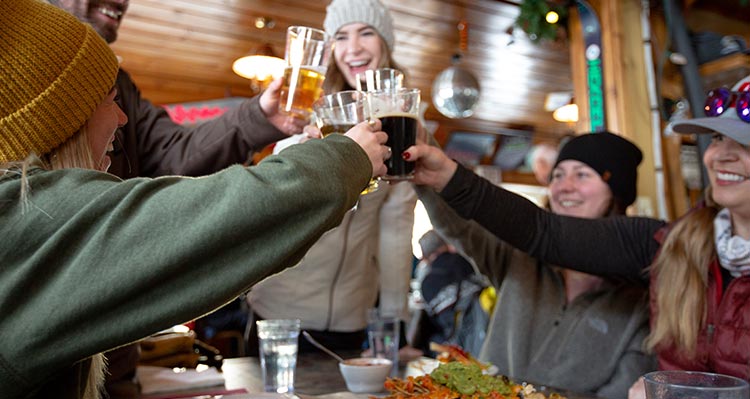 Ranked #7 in both Family Friendly and Down Day Activities: There are plenty of activities in Whitefish that the whole family will enjoy! Whitefish Mountain Resort is accessible to skiers and riders of all ability levels and there are cozy slope-side lounges to warm up the wee ones with hot cocoa and delicious food. And don't miss great deals on kids ski or snowboard lessons. For those "off days", go to the Wave's heated indoor pool for water slide fun, go bowling at Pin & Cue (Monday's are blacklight nights), try rock climbing at Rock Fish or grab an ice cream cone at Sweet Peaks. How's that for options?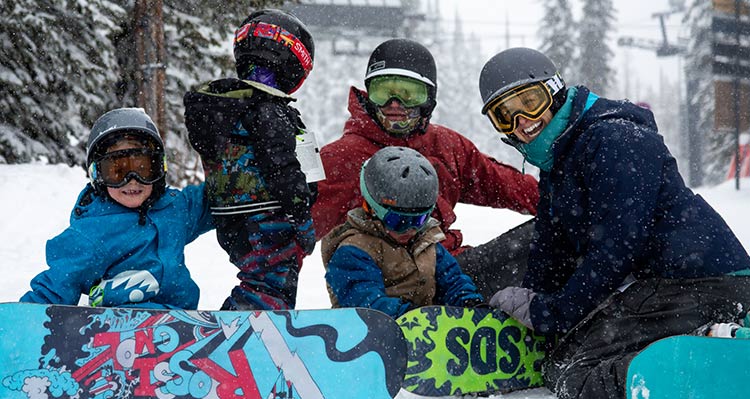 Add all of these factors up and it's no surprise that Whitefish was ranked #3 for Overall Satisfaction in the West. Come out this winter to Whitefish to see it for yourself!