Northwest Montana's Whitefish is the perfect spot for exciting winter activities and a cozy getaway. This scenic little ski town is nestled away just one hour from the Canadian border and 20 minutes from Glacier Park International Airport.
It's easy to get to Whitefish, but it feels off the beaten path. Ease into the relaxed pace of ski town life with winter activities, delicious meals, lively bars and classic Montana lodges.
Here's a sample itinerary for a wonderful winter weekend getaway to Whitefish, Montana. Pick and choose your favorites from this itinerary or take this as your plan. Either way, you'll have a relaxing, refreshing winter trip.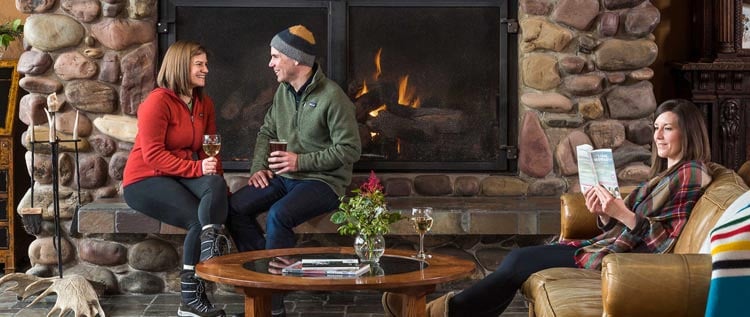 Day One
Arrive in Whitefish and check into your room at Grouse Mountain Lodge. Grab a glass of wine by the stone fireplace in the lounge and lay out the game plan for the next few days.
For dinner, hop on the complimentary shuttle downtown and walk across the street to the Tupelo Grille, a Whitefish favorite featuring Cajun-inspired meals with a local Montana flair. Try the goat cheese and mushroom appetizer and get the menu staple low country shrimp and grits for a main.
After dinner, you can call for the shuttle back to the lodge and grab a night cap in the lounge, or pop into the Great Northern Bar (right next door) to grab a beer and rub elbows with the locals. Don't stay out too late! You have a big day tomorrow.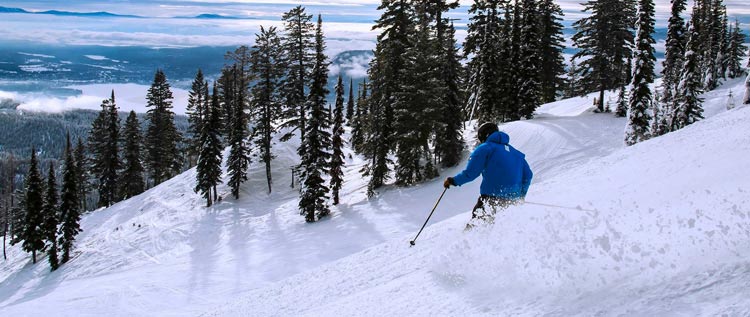 Day Two
You're up early to ski today! While most chairs start running at 9 a.m., Whitefish Mountain Resort's main chairlift, Big Mountain Express, begins at 9:30 a.m. If you opted to rent or bring your own vehicle to get around, and you ignored our advice by staying at the bar a bit too late last night, you can enjoy sleeping in before making it to the hill for opening.
If you'd prefer to catch the shuttle, you can head into town and catch the Shuttle Network of Whitefish (S.N.O.W.) Bus, the free transportation that takes skiers and snowboarders to and from the mountain multiple times a day. Take your time grabbing a coffee in town (we suggest Wild Coffee Company) — the bus arrives every 20 to 30 minutes, so don't panic if you watch one drive away before reaching the stop.
Ski as long as you want — ticket prices are reasonable, so don't feel pressured to pack in the whole day on the slopes. For an even better deal on passes, consider the Ski & Stay Package at Grouse Mountain Lodge when you're planning your trip!
Once you're off the slopes, carve out some time for yourself. A few spas in town offer a great selection of facials and massages. Another option for some 'me time' is shopping in downtown Whitefish. New boutiques are popping up all the time, and old favorites like Sage & Cedar and The Toggery have good selection and fantastic sales.
Logan's Bar & Grill, located right in Grouse Mountain Lodge, is the perfect place for après. Warm up by the fire and enjoy delicious snacks and drinks post-ski.
For dinner, you'll want to try Last Chair Kitchen & Bar, only minutes outside of town. Recount the day's adventures with friends and family as you sip on a well-deserved glass of wine.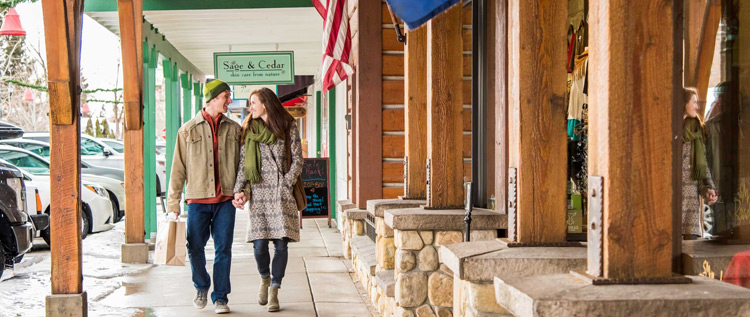 Day Three
Your last day in Whitefish may find you a little worn out from skiing. First things first, start with a soothing dip in Grouse's huge outdoor soaking pool. Then, if you're still craving some outdoor exercise, step off the deck for a quiet cross-country ski on the professionally groomed trails.
If Nordic skiing isn't your thing, Whitefish offers a host of other activities including dog sledding, snowmobile tours and fat biking. To set up a reservation, chat with our Glacier Park team who can help you find your next adventure!
For brunch, Loula's Cafe is the place to go, where their lemon-stuffed French toast or "Ski Bum Special" will replenish you for the day. From Loula's, take a stroll downtown to hit up any shops you missed, and make your way back to your hotel to check out and be on your way.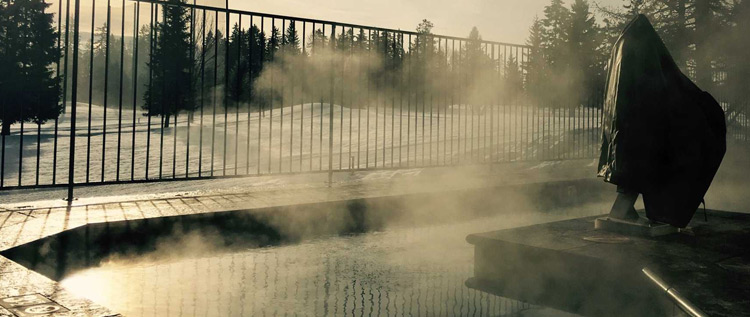 Put it on the Calendar
Book your trip today, so you can anticipate this fun and rejuvenating escape for a few weeks beforehand. Visit our website for more information and to book your dates in Glacier National Park. See you in Whitefish this winter!