Whitefish, MT is your next spring break destination. This town has it all—from scenic chairlift rides to a lively bar scene. Reeling in spring breakers all the way from Calgary to Bozeman, it's guaranteed to be a rockin' good time without the financial regret.
Whitefish has great lodging options, a bustling downtown scene and plenty of daytime activities to choose from. Its proximity to Glacier National Park is pretty convenient, too!
Whitefish has maintained its down-home feeling throughout the years—even now that it's a world-class resort town. So, what exactly does Whitefish have to offer?
Whitefish Mountain Resort was originally named "Big Mountain" for a reason. Big in vastness and heart, you'll quickly understand why this mountain was recently ranked #1 in Overall Satisfaction by Ski Magazine readers. Lift tickets are still very affordable at $85 per day and mountain staff are generous with high fives and smiles.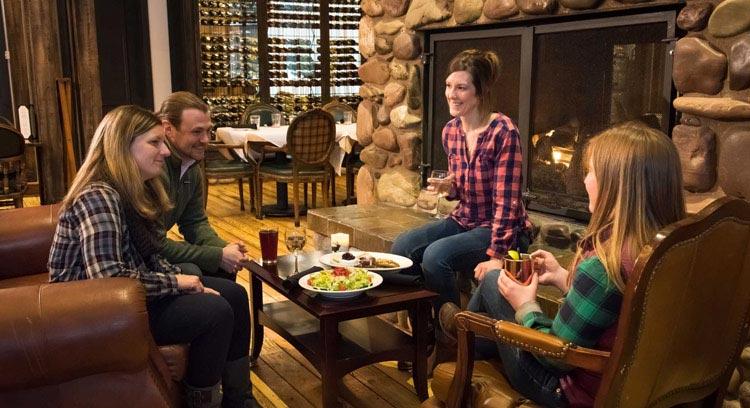 Make sure to stop by the Bierstube on a Wednesday after a day on the slopes to enjoy a free beer and watch the Frabert awards. What's Frabert, you ask? Big Mountain's longest standing tradition honors the employee or visitor with the biggest blunder of the week by presenting them with "Frabert E. Strobey (ski patrol's monkey mascot) and a huge chalice of beer to be chugged in front of the crowd.
Downtown Whitefish has plenty of après ski options, from local watering holes like the Palace to full-blown dance parties at Casey's. After wrapping up your day on the hill, head downtown to Mama Blanca's for a burrito experience that will blow your mind. Honorable mention also goes out to the carne asada fries and house margaritas. Classier dining options include Tupelo Grill and Latitude 48, both of which are full of character and ambiance.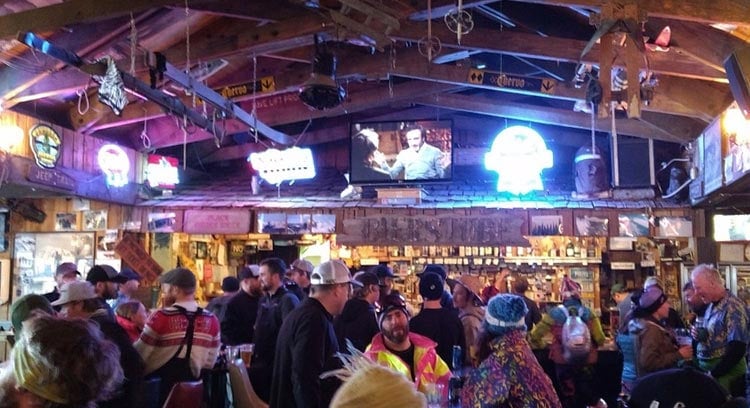 After dinner, hit the town for some live music and great drink specials. Start at the Great Northern Bar & Grill for regularly-scheduled bands, pool tables, shuffleboard, ping pong, and dollar beer (we're not kidding—they sell beer for one dollar).
Whitefish is also a popular stag and stagette party destination. These Canadian versions of bachelor and bachelorette parties are definite highlights of downtown nightlife in Whitefish any day of the week.
Glacier National Park starts to come alive in the spring and is just a short drive from Whitefish. As the snow starts to melt, more and more trail options become available throughout the park. Snowshoeing and cross-country skiing are also great options for outdoor recreation in one of America's most beautiful national parks.
Grouse Mountain Lodge offers great Ski & Stay packages starting at $109 per person per night. That's only $24 more than a standalone lift ticket! A complimentary shuttle will get you to and from the mountain, downtown and Glacier Park International Airport twenty-four hours a day.
Are you in? Make Whitefish, Montana your spring break destination this year by calling our reservation specialists at 1.844.868.7474.