Whitefish, Montana is definitely a haven for lovers of winter sports. Skiing and snowboarding are the most popular activities, of course. But did you know Whitefish also makes a great spot to give ice climbing a try?
We asked Joel Anderson, an ice climbing guide in Whitefish, what makes this place so great for his favorite winter sport.
"Whitefish seems to have everything I am looking for in a home base," says Anderson, who owns Whitefish Vertical guiding company in town. "Year-round recreation close by, a great, welcoming community and the proximity to amazing mountain ranges makes this place very special."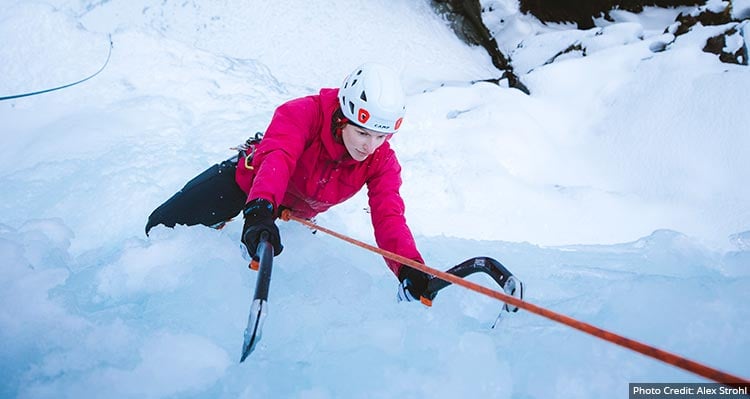 Here are some of Joel's tips for ice climbing in Whitefish:
Where to ice climb in Whitefish
You need frozen waterfalls or cascades to ice climb, and it can range from beginner-friendly to highly-technical. "Whitefish has a wide range of ice climbing fairly close by," he says. "From an area just off the road where you can get to a couple climbs in after work to very large formations with long approaches in Glacier National Park."
How to learn to ice climb
It's a complicated sport that involves some sharp and pointy gear, and safety concerns. Joel's advice? Give yourself a full day to learn the basics. "Go with a guide, of course! Or at least with someone with experience."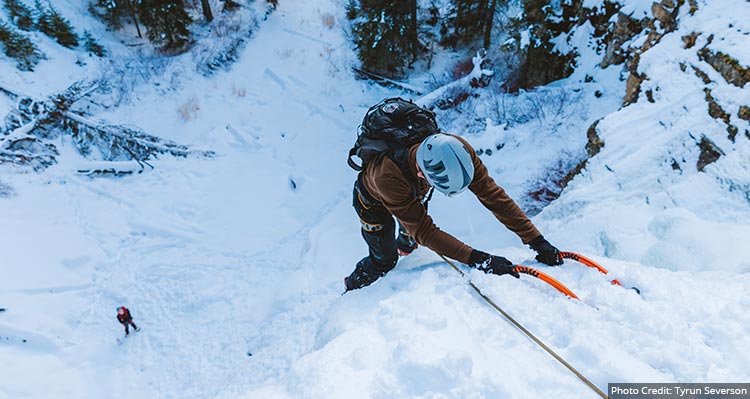 What beginners should know
Ice climbing attracts people with a background in rock climbing as well as simple lovers of winter. It can be frustrating and painful at first, though. "Learning proper technique and methods from the very beginning is very important," he says.
Where to meet ice climbers
Indoor training is a big part of ice climbing for aficionados like Joel. "I spend a fair amount of time at Rockfish Climbing Gym, for obvious reasons. It's a great place to meet like-minded people."