Pies, scones, jams, syrups, liqueurs and more this weekend. If you're like us and have been fortunate to be roaming beautiful northwestern Montana this summer, you've been reaping the rewards of a stellar huckleberry harvest.
We've had huckleberry lemonade, huckleberry ice cream and huckleberry-topped grilled trout. There was huckleberry gin and a huckleberry lager. And of course, there's been huckleberry pie.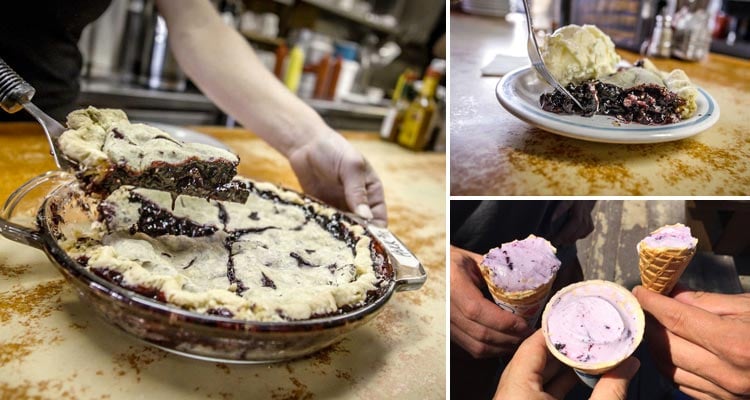 Summer in Montana is a sort of huckleberry bonanza. An elusive and celebrated fruit that grows wild throughout Idaho, British Columbia and Montana, huckleberries are small and round, redder and slightly more tart than blueberries. They're really good for baking. And since they're nearly impossible to domesticate, they're harvested almost exclusively in the wild (this only adds to their allure).
It all culminates in the annual Huckleberry Days Festival in Whitefish, this weekend August 11 - 13, a summer celebration of that most Montanan berry.
There's live music, artists and artisans, kids activities, and the one of the toughest competitions in the Glacier area - the huckleberry bake-off! Judging begins on Saturday morning at 10:45am at the Depot Park. According to the Whitefish Chamber of Commerce, the huckleberry bake-off judges will consist of "unbiased, hungry dignitaries" and no bribes will be accepted! How's that for a sweet job?
Join us this weekend in Whitefish at Grouse Mountain Lodge. And we'll see you in the line-up for the left-overs. For more information on the event, visit the Chamber's website.