The days are shorter, cooler, and the colors are popping—it's time for a fall trip to Whitefish, Montana. The town is lush and bright in summer, but that's also the busy time. Autumn, on the other hand, is the hideaway season, when you can be active outside during the day, and then enjoy the quiet and get cozy in the evenings in this little town.
Where to start? We've got the perfect three-day itinerary to fill up your long weekend, but not too much—there's still plenty of time to enjoy the cool autumn air and sit by the fire. Come along with us to Whitefish!
Day 1: Arrive and Explore
Theme: Stay local
After you drop your bags at Grouse Mountain Lodge, the ideal Whitefish base camp, get out and stretch your legs with a run, hike or bike on the Whitefish Trail! There are a variety of trail heads but our favorite is at Lion Mountain, where you can tack on some extra miles by heading to Beaver Lake if you want, or stick to the 2.8-mile loop in the woods.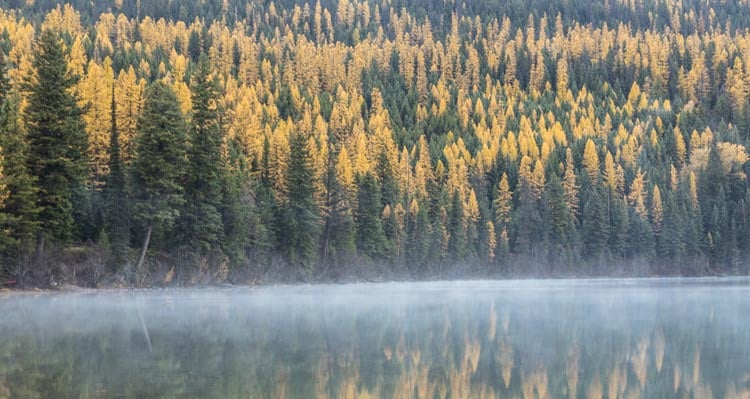 Day 2: Glacier Park and Lederhosen
Theme: Get outside and then get down
While the Going-to-the-Sun Road is still open in Glacier National Park (usually until early October), it's the perfect time to hike to Hidden Lake. Starting from the Logan Pass Visitor Center, the hike follows the boardwalk up about 1.6 miles and then down some steep switchbacks to the lake. In summer, this place is very busy. But come autumn, this area is a quiet oasis of nature and wildlife. The larch trees turn yellow earlier up high—it's a colorful daylong outing for the whole family.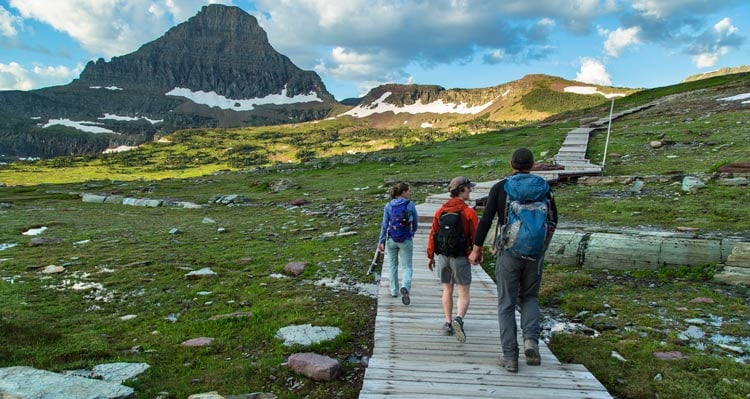 Loosen up at Oktoberfest
Locals love Whitefish's Oktoberfest, with good reason—the party in the park stretches over two weekends and gets boisterous to say the least, with stein-holding competitions, cross-cut sawing, and a lederhosen-clad Oktoberfest Hop Queen overseeing the festivities. Whitefish doesn't hold back, bringing in Haufbrahaus brews and traditional German fare to the festivities—it doesn't get more 'small town fun' than Oktoberfest!
Please note: This event has been cancelled for 2020 due to COVID-19 restrictions.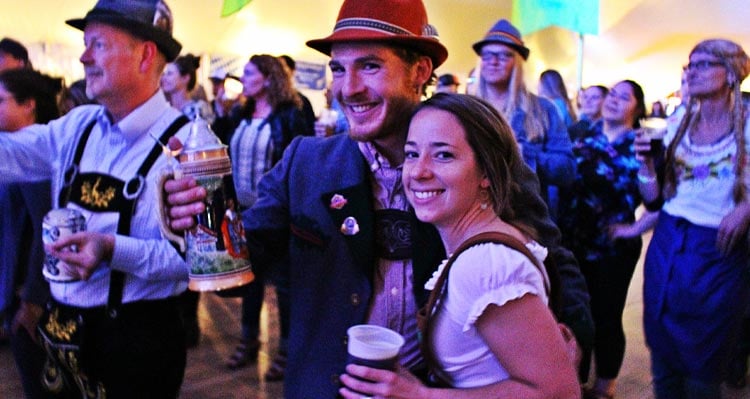 Day 3: Daybreak Meal and Hit the Road
Theme: Warm up and wander
Grab a cup of coffee from the new Folklore Coffee, currently making a name for itself as a comfortable spot for a coffee and cup of soup on Wisconsin Ave. If you have a sweet tooth, don't miss the renowned Fleur Bake Shop on Central Ave, where coffee is the sidekick to mouth-watering baked goods—we recommend the cannele. Once you have a morning brew and a treat, wander the cute downtown shops for souvenirs to remember why Whitefish is one of those places you keep coming back to.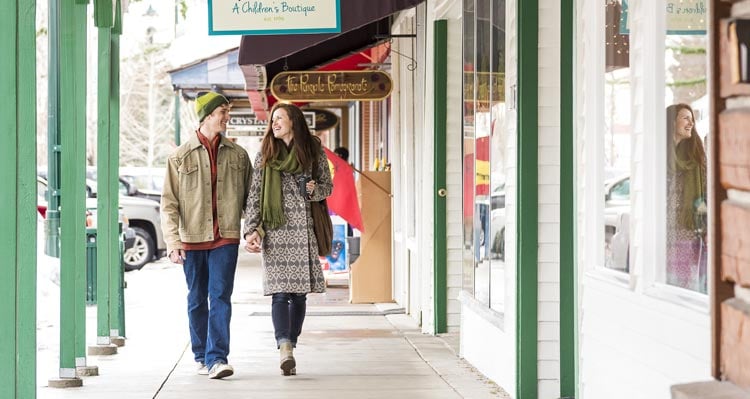 Your three days will go by in a flash, but you'll have plenty of time to shop downtown, go on some adventures, try out the best restaurants, and sit by the fire. You'll enjoy the best of town and beyond in a great location with a real Montana feel. See you there!