Community Connections in Whitefish
Carbo is very close to the local community and is an involved artist in the area. She explains that people visiting Glacier National Park can make a positive impact on the writing and artistic community by supporting local events, shopping in the small towns around the park, and purchasing books or artwork at local stores.
"There is such a vibrant artistic and writing community here," Carbo says, which makes sense to her because of the beauty of the area. "It's so inspiring to be near the crown of the continent. When you're walking through Glacier National Park or the Bob Marshall Wilderness, you're looking out at the glory of it all, and it just strips you of all the superficial stuff. You see what's real in that moment, what your real fears are, and what's important to you, and that's really good for artists of all kinds."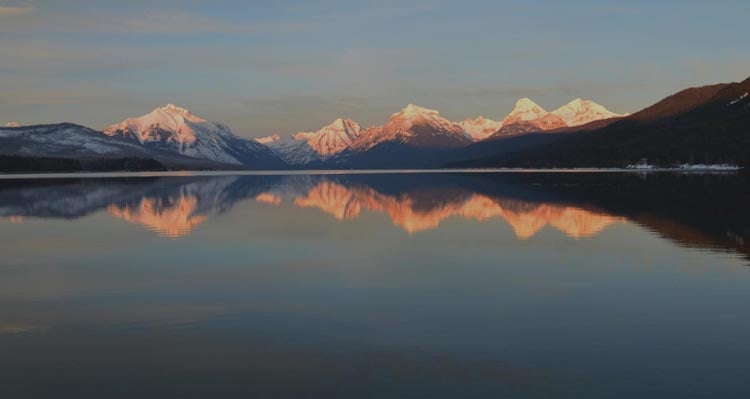 Carbo's passion for place is evident in her novels, featuring a creatively intertwined sense of atmosphere and suspense. She says, "I love writing about crime, solving crime, and exploring when crime butts up against the wilderness. Because in the city, there is often only a human element with rules imposed by society, but in Montana, we can really focus on the impact of the landscape—an often imposing landscape—on the community and its characters, and ultimately, the story."
Carbo's work combines the culture of Montana with the dramatic landscape, providing a closer perspective of the communities near Glacier National Park.
To learn more about Christine Carbo and her work, visit christinecarbo.com.
How to support local artists
Carbo has a few handy tips if you're keen to connect with local artists, writers and artisans in Montana.
Local events: Attend local festivals, readings, play and music performances while you're visiting.
Shop local: Hit up the cute, sometimes quirky and always fun local shops in the small town surrounding the bigger centers like Kalispell while you're here.
Galleries: Some of the best galleries in Montana are in the Whitefish area.
Read local: Picking up books (whether they're photo books, guide books or works of fiction like Carbo's) while you are here will help you see the surroundings in a meaningful way.