Whitefish, Montana is a charming little ski town situated at the base of Big Mountain. This local resort operates much like it did back in the good old days, with friendly staff and world-class terrain. The smiles are endless, the powder is deep and the views are unbeatable—what more could you ask for? As word gets out about this hidden gem, a few simple tricks can make your skiing experience even better. Whether it's your first trip to "The Big" or your 30th, it's always more fun to ski like a local.
Overall Satisfaction in a Small Town
Recently ranked #1 in Overall Satisfaction by Ski Magazine, Whitefish Mountain Resort has it all. Locals know how to make the most of the beloved mountain they call home, and now they're letting you in on a few of their secrets. Every day is a powder day here if you know where to look.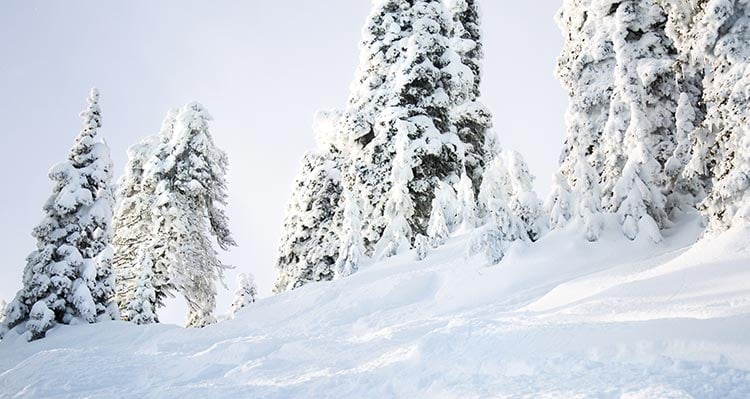 How to Ski "the Fish" this Winter
Whitefish Mountain Resort is an absolute treasure in itself, but we've put together a local few tricks to make your day on the hill even better.
Powder stashes every day: We're not joking—Powder. Every. Day. Even if it hasn't snowed in a while, cold temperatures and wind transport keep the goods fresh. Pop into the trees off Inspiration, sneak over to the backside via Grey Wolf or venture past Bigfoot T-bar. Untouched powder is just waiting to be found long after the last storm cycle, you just have to know where to look.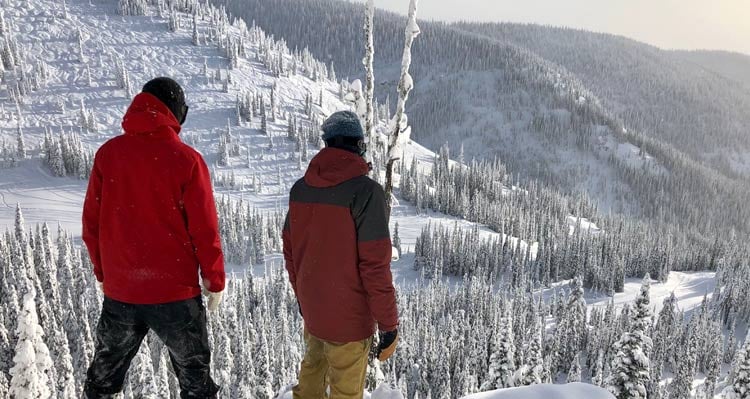 Hike a little for a big reward: If you're fit and strong on your skis, it helps to know a few simple routes away from the groomers. There are a few quick inbound hikes that are worth checking out if you're up for it. Hiking to the radio towers at the summit of Big Mountain is one of the most obvious choices—just hang a left off Chair 1 and follow the cat track up the hill. Another great hiking option is Lodi Ridge, located at the top of Bigfoot T-bar.
When it's foggy, stick to the trees: Big Mountain is known for plenty of things, and fog is one of them. The mountain's low visibility can be a day-ender for the faint of heart, but you're better than that. Duck into the trees at your earliest opportunity and regain the beautiful gift of sight. The trees provide depth and definition in whiteout conditions, making it easy to bob and weave like a true local.
Make buddies on the chairlift: Whitefish is a small, community-oriented town. Everyone is still genuinely kind to tourists here. Keep the karma going by being a good steward. Strike up a conversation on the chairlift and you're likely to gain a few more insider tips and perhaps a new friend.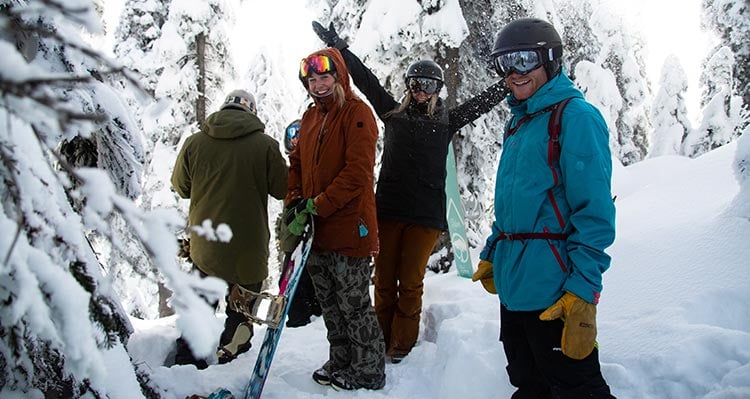 How to Make the Trip
Whitefish has excellent options for lodging, dining, shopping and activities for the days you aren't skiing. Grouse Mountain Lodge is close to town and offers a free shuttle to and from the mountain, downtown Whitefish and the airport.
Start planning your ski trip to Whitefish right away. Contact our reservations specialists at 1.844.868.7474 for the best rates and travel advice. Be sure to also visit www.skiwhitefish.com for more information about Whitefish Mountain Resort.