Tips for the Secret Adventure Hub of the inland northwest.
Where can you enjoy delicious coffee, hike a beautiful mountain trail, paddleboard on a lazy river, dance to live music at a farmer's market, and wind down at a local brewery all in one day? Only in Whitefish, Montana. This charming little mountain town has endless adventure opportunities for everyone.
Downtown Whitefish
Downtown Whitefish hosts a plethora of local restaurants and shops, each with their own unique offerings. Browse locally-made products while waiting for your coffee at Montana Coffee Traders or stroll down Central Avenue with an ice cream cone from Sweet Peaks Ice Cream.
Les Mason State Park
Ditch the summer crowds by spending an afternoon on the beach at Les Mason State Park. Here, the forest meets the rocky shoreline to provide plenty of opportunities for shady picnics and quick dips in the lake. The beach at Les Mason offers a gorgeous new perspective from the east side of Whitefish Lake. Take turns jumping off the floating swim platform with your friends or watch from the dry safety of the beach. Other popular activities here include bird watching, fishing and kayaking.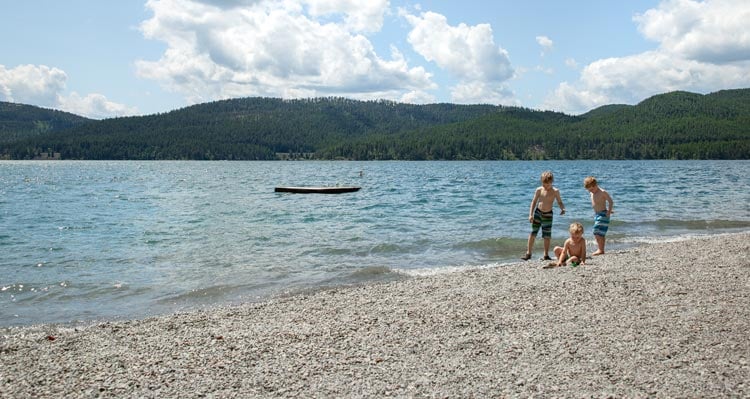 The Whitefish River
The Whitefish River flows out of the south end of the lake to provide excellent kayak and paddleboard opportunities. On a typical summer day, the serene surface of the river is a welcome contrast to the busy waters of the lake. Splash a buddy with your kayak paddle or test your balance skills with some paddleboard yoga.
Kayak and paddleboard rentals are available at several locations in town including Tamarack Ski & Lake Shop and Paddlefish Sports.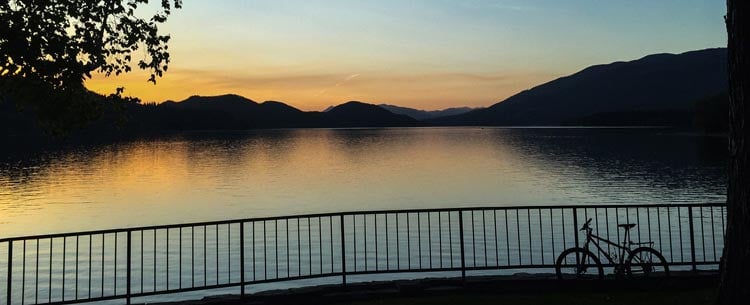 The Whitefish Trail
The Whitefish Trail is known far and wide for its extensive hiking and mountain biking opportunities. Seven unique trailheads provide a variety of potential adventures. If you're looking for something close to town, the Lion Mountain trail is a great choice. This scenic trail meanders through the forest to a scenic overlook before looping back to the parking lot. For more remote options, consider visiting the Lupfer or Beaver Lakes trailheads.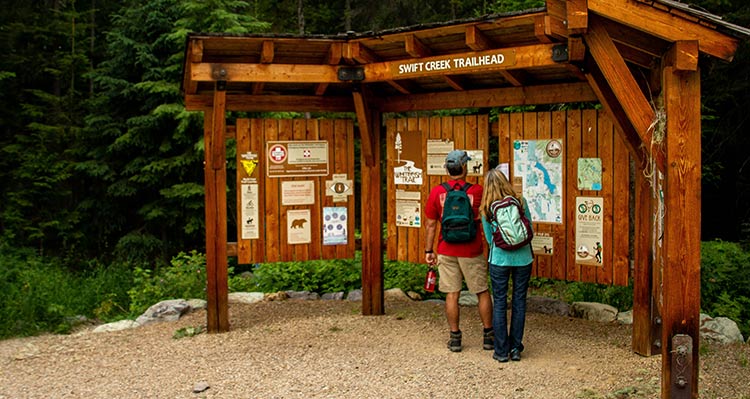 The Summit House at Whitefish Mountain Resort
The Summit House at Whitefish Mountain Resort offers breathtaking 360 degree views of the Flathead Valley and the surrounding mountains. On a clear day, the majestic peaks of Glacier National Park rise from the eastern horizon to create an unforgettable sight. Spend your morning hiking up the 3.8-mile Danny On Memorial trail before enjoying a well-deserved huckleberry milkshake on the deck of the Summit House. If hiking isn't your thing, beat the heat and save some time by riding the chairlift one or both ways.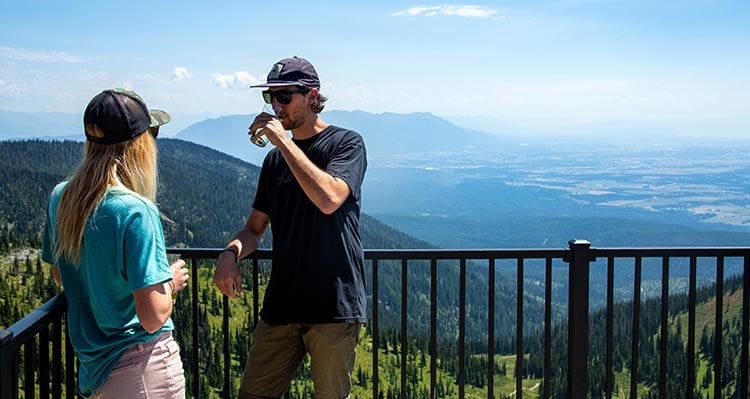 Mountain biking and road cycling
Mountain bikers need look no further than the Whitefish Trail for a variety of exciting downhill and cross-country options. Each of the seven trailheads in this system offer varying terrain difficulty for all skill levels. If you're interested in a resort experience, Whitefish Mountain Resort offers chairlift access to more than 30 miles of mountain trails.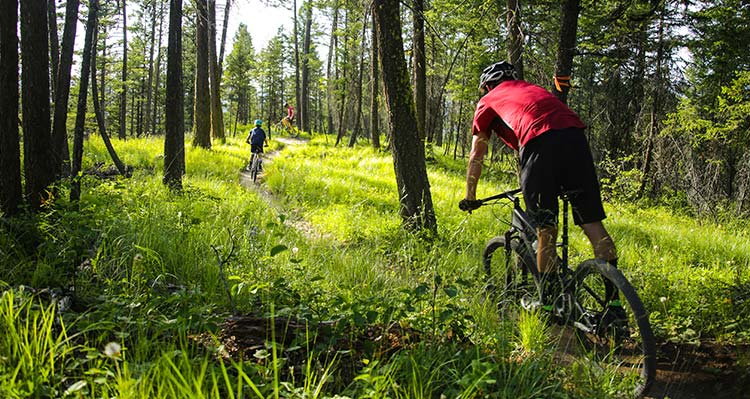 Not a mountain biker? No worries! The road around Whitefish Lake is one of the most-loved rides for locals. The combination of minimal car traffic and ever-changing views make this 20-mile ride a must-do. Pack a lunch and bring a camera because you'll want to remember this experience for years to come.
Bike rentals are available at several locations in town including Glacier Cyclery, Great Northern Cycle & Ski and Sportsman Ski Haus.
Whitefish Farmer's Market
Whitefish locals take pride in knowing their farmers and understanding the farm-to-table process. Vendors and shoppers alike come from all around to experience the Whitefish Farmer's Market, happening every Tuesday from 5 – 7:30 PM at the north end of Central Avenue during the summer months. Enjoy live music and delicious food options while perusing the freshest products this season has to offer.
Whitefish Lake Golf Club
Itching to get out on the greens while you're in town? Whitefish Lake Golf Club is Montana's feature 36-hole golf complex, comprised of a driving range and two full courses. Its central location combined with a welcoming environment and stunning views make Whitefish Lake Golf Club the perfect pit-stop for an afternoon of family fun.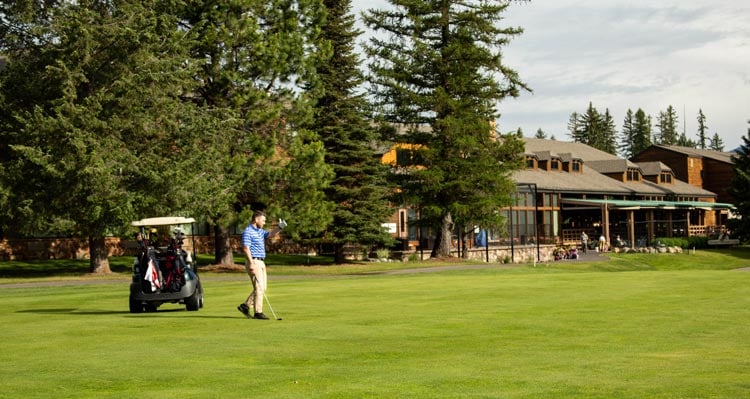 Bonsai Brewing Project
If you're looking to sit back and relax among locals after a long day of activities, Bonsai Brewing Project is the place to go. This cozy bungalow-turned-brewery offers a variety of delicious brews and affordable eats. In the summer, Bonsai is known for its sprawling lawn and family-friendly environment. Enjoy one of their seasonally rotating beers while lounging with your two and four-legged friends.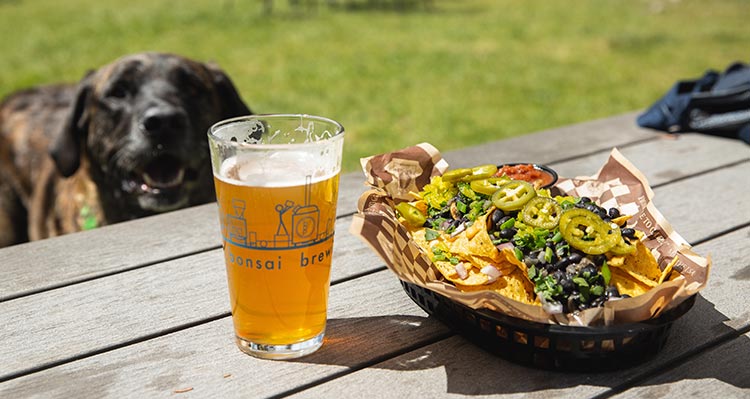 Ladies' Night at Logan's Bar & Grill
Logan's Bar & Grill at Grouse Mountain Lodge offers one of the best Ladies' Night deals in town. Swing by the bar after your action-packed Wednesday to take advantage of great wine deals and an inviting atmosphere. Grab your gals and get your rosé on!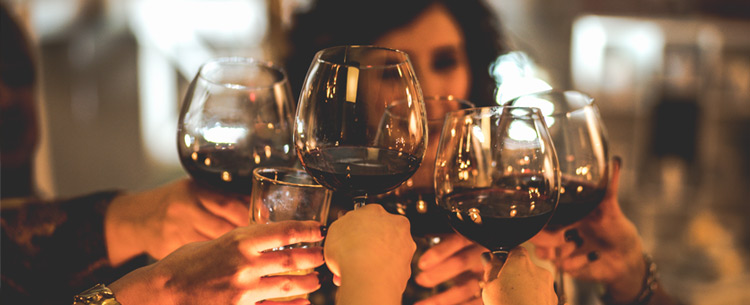 Whether Whitefish is your final destination or a pit stop along the way, there's a perfect activity for every itinerary.