It's easy to experience the epic views of Glacier National Park without dealing with the stress of driving. Just take the train! Getting from Whitefish to West or East Glacier is a breeze on the Empire Builder, Amtrak's northernmost cross-country route. The journey takes about two hours, and will only set you back $16.
How to do the Perfect Day Trip from Whitefish
A morning on the Empire Builder is an experience in itself. Rich in history, the line was inaugurated in 1929 by the Great Northern Railway and has since served as one of America's most popular long-distance routes. The route runs from Chicago to Seattle and spans over 2,200 miles in its entirety.
The Empire Builder departs Whitefish every morning around 8 AM and arrives at East Glacier Park approximately two hours later. The westbound train departs every evening around 6:45 PM, making it the perfect day or weekend trip. There are plenty of activities on either side of the line so make sure to plan accordingly. We suggest using Grouse Mountain Lodge in Whitefish and Glacier Park Lodge in East Glacier as your jumping-off points to explore all northwest Montana has to offer.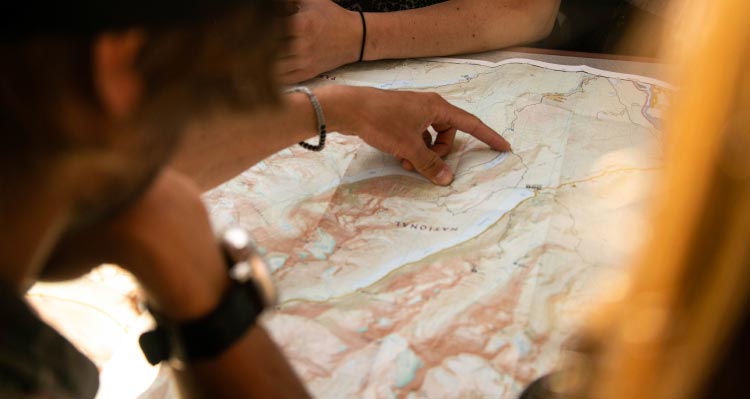 Start With Montana's Best Coffee
After spending a relaxing night at Grouse Mountain Lodge in Whitefish, hop on the complimentary 7 AM shuttle and head to Montana Coffee Traders for some delicious coffee and a bite to eat. The shop itself is full of small-town charm so take your time to browse locally-made products while you wait for your order. The train station is located just a few steps from Central Avenue so if you're running short on time you can grab your treats to go and enjoy them on the train.
Once on board, make your way to the lounge cars which offer a cozy community atmosphere with tables and window-facing benches perfect for traveling with groups. Panoramic windows offer a fantastic front row seat to breathtaking views of the forest, river and mountains. The early-morning light creates a fantastic natural filter, enhancing all of the beautiful scenery you're bound to see from the train.