Getting ready for an adventure in Glacier National Park? If you're heading into Glacier for the day or journeying west for a longer exploration, you'll definitely be thinking about what the weather will be like in the park. Of course, you want to pack and prepare accordingly!
Weather is tricky in Glacier because it's very dynamic. Temperatures can change by elevation. Rainstorms can come out of nowhere. And even warmer days might sneak up on you with some unforeseen effects of solar exposure (read: sunburn). Glacier National Park is the epitome of a mountain climate, and in order to be comfortable, explore all you want, and capture every photo with a gleaming smile, it's worth taking a minute to understand the climate in the Crown of the Continent.
Here are five tips for weather planning in Glacier that cover everything you need to know!

1. Pack a Raincoat
Rule number one: always bring your raincoat. Even if the sky is blue. Even if you won't be out for very long. Take this simple lesson from every Montanan and always bring your raincoat!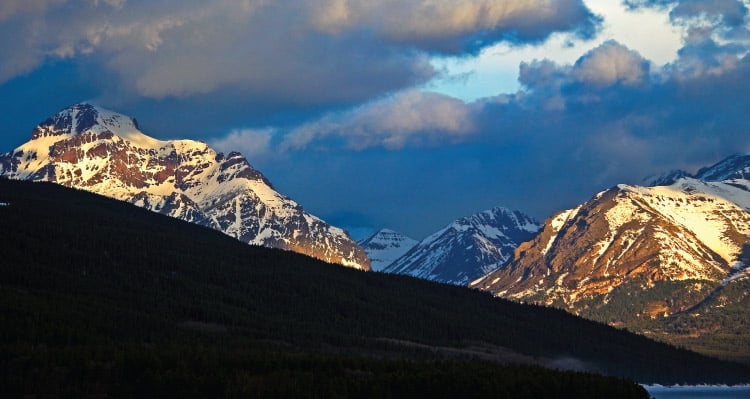 2. Prepare for Chilly Mountain Tops
Hiking from Lake McDonald to Sperry Park Chalet involves an elevation gain of 3,360 ft, and Apgar Lookout sits at 6,593 ft. These are mountain climates with possibly brittle winds and quick moving rain clouds. If you're heading out on a hike that goes up in elevation from where you are checking the weather—or driving to a higher elevation to start hiking—remember that you will lose about 10–15 degrees Fahrenheit as you get higher. Pack accordingly, and bring a jacket for the mountain top!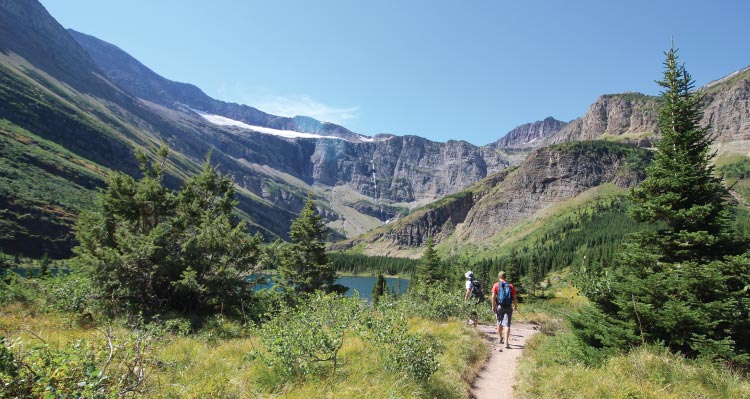 3. Remember Sun Protection
Plenty of days in Glacier are sunny or partly sunny and windy. Maybe a few rain clouds come through, and it's often chilly by evening. However, you're still getting significant sun exposure throughout—and even if it may not feel like the beating heat of a beach vacation, you are in the elements. Remember your sunscreen so you don't photobomb every pic with a bright red complexion!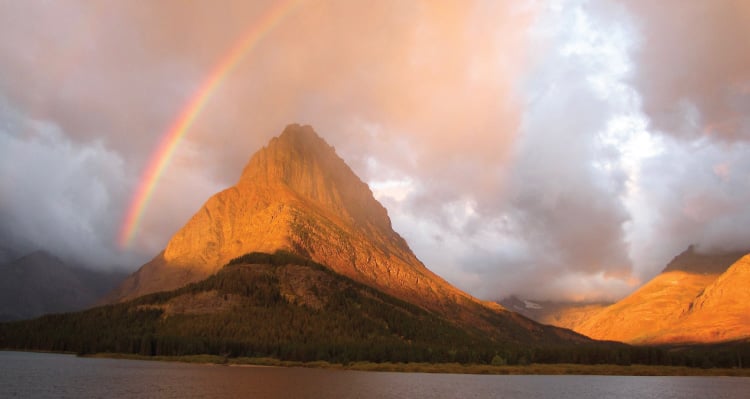 4. Bring Water
Similar to the sun exposure concern, sometimes a nice day can be a cool day, especially for visitors coming from warmer areas. When it's not super-hot, it's easy to forget that you still get dehydrated while hiking and need to rehydrate and refuel. Set a few times to stop and drink water throughout the day so that even if you're not overheating, you're still hydrated.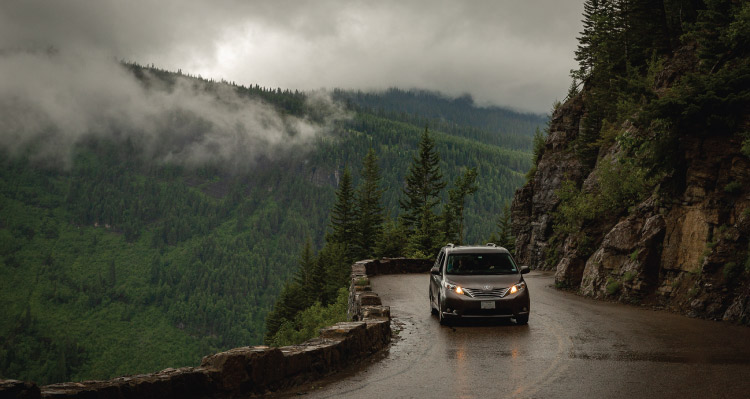 5. Layers are No Joke
Truth: some locals are known to stash extra layers in their car for trips to Glacier and may even bring a "layers bag" full of a vest, long sleeve shirt, fleece, puffy jacket, gloves and light jacket. That way, the game time decision of exactly what to wear can be made at the trailhead.
This is a great solution if you have a car, a longer drive to the trailhead (this is common in Glacier), and it's especially useful in the fall when shifts in weather are more dramatic. No matter how you get to the trailhead, know that having layers on hand for any weather is the best way to be prepared for outings in Glacier. It doesn't hurt to ensure you have additional layers and even take a few of them on the trail so you don't get caught out in the cold.
Get Out There!
Time to get going for your trip to Glacier National Park. Pack your raincoat, your layers, and your sunscreen, and you'll be ready for any weather surprises. To see current conditions, visit our webcams in Glacier and Waterton Lakes national parks.