Dark sky parks also protect a few remaining pockets of relative darkness and quiet that have all but vanished in the busy-ness of our developed world. Noise and light pollution both create stress and exacerbate diseases (including breast cancer, colon cancer, obesity and many others). Glacier and other dark sky parks are at the forefront of showing citizens how to use artificial lights at night in ways that protect our health while also improving visibility and safety and maintaining our connection to the night sky.
What got you interested in dark skies? What is an IDA Advocate?
I am a former Glacier National Park field biologist. After noticing that light pollution was stealing the stars from Glacier's horizons, I started working on and eventually published my book, "Glacier National Park After Dark," as part of the effort for the designation of Waterton-Glacier International Dark Sky Park, and as a dark sky primer for people living in gateway communities around the parks. I am the Board Chair of the Montana Chapter of the International Dark Sky Association and one of 24 official IDA Advocates in the U.S.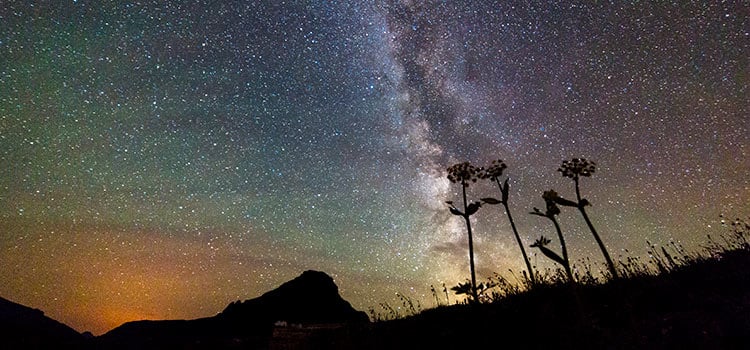 How can visitors to Glacier and Waterton experience the wonders of this Dark Sky Preserve?
Glacier's night skies are amazing anywhere there is dark sky lighting or no artificial lights. Visitors using their eyes' night vision will see the most stars. For our eyes to switch over to night vision, we need to avoid looking at artificial lights, including cell phones and tablets, for about 10 minutes (youngsters) to 20 minutes (adults). Once we are using our night vision, safely walking around at night is surprisingly easy, and we can see the splendors in Glacier's night skies that are hidden by artificial light. You can enjoy the night sky unaided, or you can use ordinary binoculars to discover even more cool things like star clusters and comets.
How can we all contribute to the protection of night skies and why is it so important to do so?
Dark sky friendly lighting is really just common sense lighting. Use the appropriate amount of light shining down where we need it, and don't waste money by shining light up into the sky. Shielding the top of our light fixtures accomplishes this while also making it safer and easier for us to see at night by reducing glare. Protecting our heritage while improving visibility is a win-win, and it's the best way to share our grandparents' starry skies with our children and grandchildren.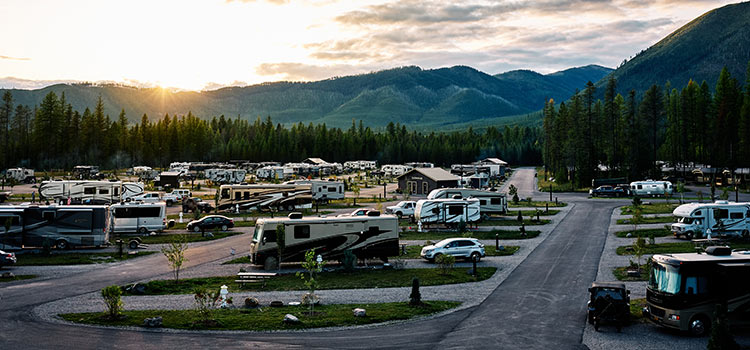 DARK SKY EFFORTS AT THE WEST GLACIER RV PARK AND CABINS
Like at all of Pursuit's Glacier Park experiences, we were keen to implement dark sky compliant lighting at the new West Glacier RV Park. As we moved towards opening the RV park in West Glacier, we installed brand new light fixtures. But when the streetlights were installed and measured, the fixtures emitted more light than we expected. So our team listened carefully to advocates like Ashley, went back to the lighting suppliers and found even better fixtures. The new ones meet the International Dark Sky Associations (IDA) highest standard for dark sky compliance. It was extra cost and extra effort, but that's what it means to be a good neighbor in a place as special as Waterton-Glacier International Dark Sky Park.
"States that are especially proud of their heritage, like Texas and Utah, are leading the dark sky push for better, safer light fixtures that protect our night skies," John Ashley says. "Montana is a few steps behind, so it's great to see Pursuit take proactive measures to help protect Montana's only designated Dark Sky Park."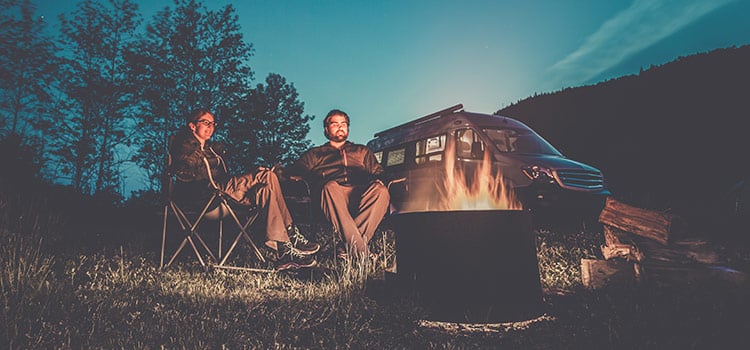 Is there anything more alluring that a campfire under a clear Montana night sky? We look forward to welcoming you and sharing some of this magic with you here in West Glacier!