Tech Pro Turns to Healthcare
With a background of 25 years in Information Technology, Justin says he has always been fascinated by what changing technology allows him to do. He has had a 3D printer at home for a few years and used it to create tools and trinkets for his family and friends, like projects for local schools and superhero helmets for young Batman enthusiasts.
"You can essentially create something from nothing—how cool is that?" Justin says. "We have the ability to create things at home that can be helpful in so many other places." And so that's just what he did. He has been printing medical masks now for several weeks.
When Justin began the process, 3D mask printing was a relatively new idea and not many people had tried it yet—particularly in rural Montana. It took a little while to perfect the process. But with dedication and the support of the online community, he soon figured it out.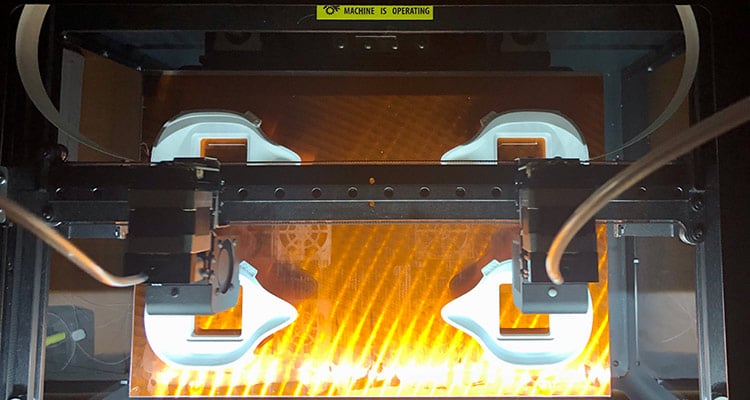 The Fine Art of Mask Printing
3D-printing a mask is not quite as simple as plugging in a design and hitting print. Once Justin had sourced a file and the N95 filtration material he needed, he then set to work converting the file for his printer. His machine was set up to print four protective masks at a time.
After the machine works its magic, Justin hand-finishes each mask. He sands down any edges to make them smooth and even adds a little weather stripping to soften the mask and ensure it creates a proper seal. He uses elastic bandage material for straps to make it as comfortable as possible for the wearer.
By printing one batch for the mask itself and one additional batch for the filtration pieces, Justin can print four masks in four hours. In the early mornings, evenings and weekends, he can usually be found with a mask in hand, tinkering and tweaking his design.
It's an engaging and satisfying task. "You always have to troubleshoot," he says. "And if you know anything about IT guys, we enjoy that!"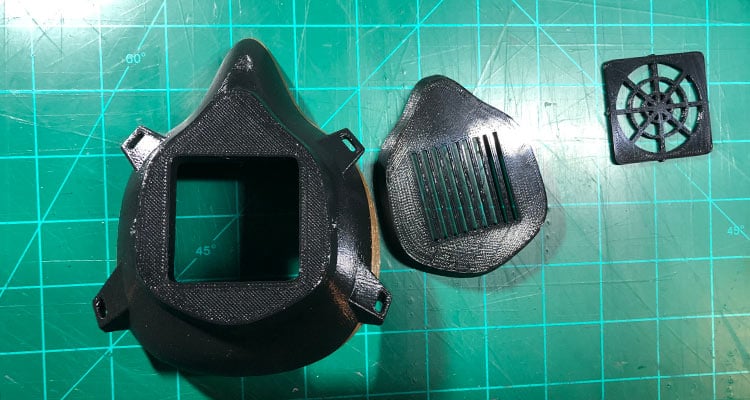 The Final Product
Rightfully so, Justin is proud of the masks he's able to produce. "They're anti-microbial, anti-bacterial, reusable and recyclable" he explains. "They're better than single-use masks, for health care professionals and for the environment."
Justin's masks can be easily cleaned with soap and water and the filter can be replaced as needed throughout the day. So far, he has produced more than 50 masks for donation and he's also working on 50 face shields. The masks have been gratefully accepted by the local Kalispell Regional Medical Center.
For Justin, it just felt like the right thing to do. It's a sentiment that would surely be echoed by the everyday heroes around the world who are doing what they can to support their communities.