Aurora Borealis. The name alone is enough to invoke a sense of wonder.
It's a rare event, but when the skies above Glacier National Park are illuminated by an ethereal light show, it's completely unforgettable. This celestial phenomen that we call the Northern Lights is more likely to occur early in the season. And when it does, the pristine dark skies of Glacier provide a perfect backdrop.
Anyone lucky enough to catch the Northern Lights in Glacier is instantly captivated. Being witness to such a show of extraordinary beauty isn't something soon forgotten. We've put together a list of our favourite places to settle in and watch the magic happen.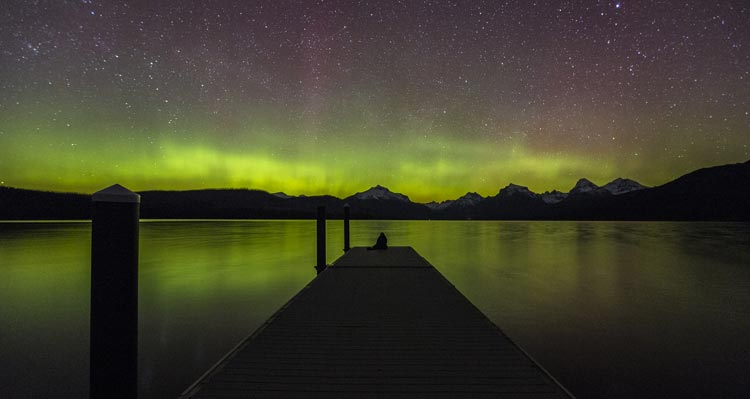 Lake McDonald
Just a few miles from the West Glacier park entrance lies a glacier-carved lake that is popular by day with kayakers and paddle-boarders. The shores of the lake are an awe-inspiring spot to watch the Northern Lights and their dancing reflections on the water. Apgar Village Lodge & Cabins, at the southern end of the lake, offers a view due north over the lake.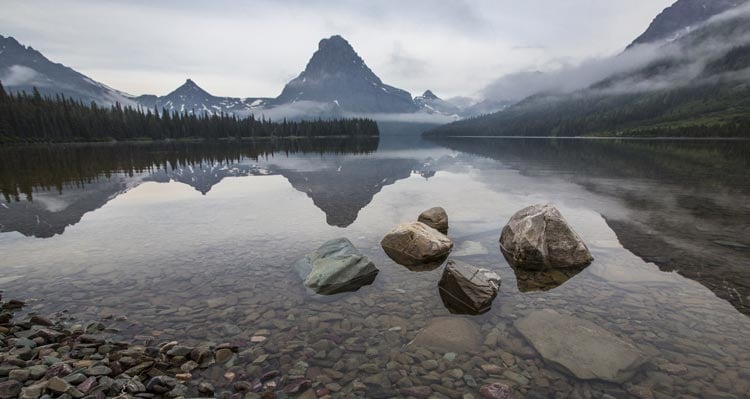 Looking Glass Road (Hwy 49)
Open to vehicles only in the summer, Looking Glass Road is a secluded and scenic route that runs north from East Glacier Village to where it meets Highway 89 in Kiowa about 10 miles later. The winding route is known for wildlife viewing, which means drivers should be extra vigilant at night.
There are several lookouts along the road that make for great Aurora-viewing spots. Hikers planning to venture off-road will need to purchase a Blackfeet Recreation Permit in advance.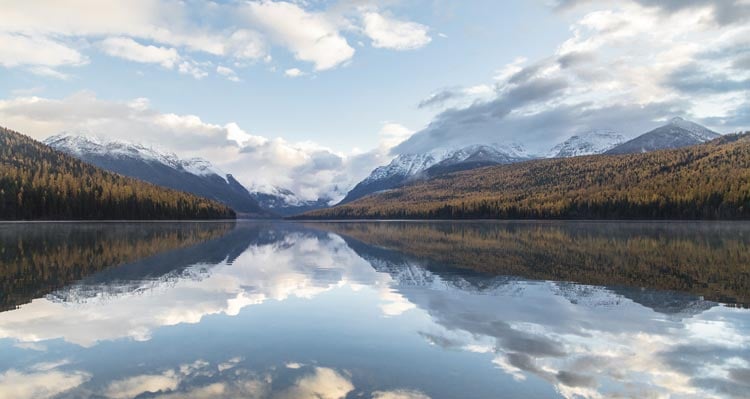 Bowman & Kintla lakes
To find the Northern Lights, it makes perfect sense to head north. For those looking to explore the backcountry, Bowman and Kintla lakes are an off-the-beaten-track destination.
The lakes are located near the small community of Polebridge, deep in the North Fork region of Flathead County. From here, access to the lakes is along unsealed park roads. Both lakes offer delightful backcountry camping areas to watch the Northern Lights from your tent.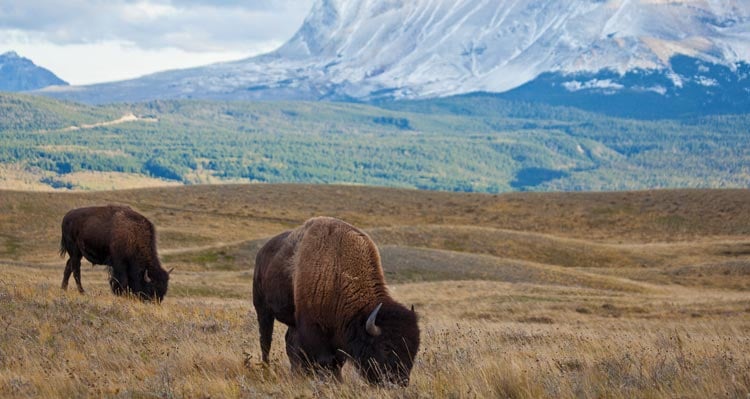 Bison Paddock Loop, Waterton Lakes National Park
The Northern Lights know no borders, and neither does the Waterton-Glacier International Peace Park. The peace park connects Glacier with Canada's Waterton Lakes National Park where ample Aurora-viewing opportunities exist.
At the northeastern edge of Waterton Lakes National Park, just off Highway 6, lies the Bison Paddock Loop. The loop road surrounds an expansive paddock where direct descendants of the original herd of Great Plains bison graze. With its wide open spaces and lack of light pollution, the area is a top spot for watching the Northern Lights.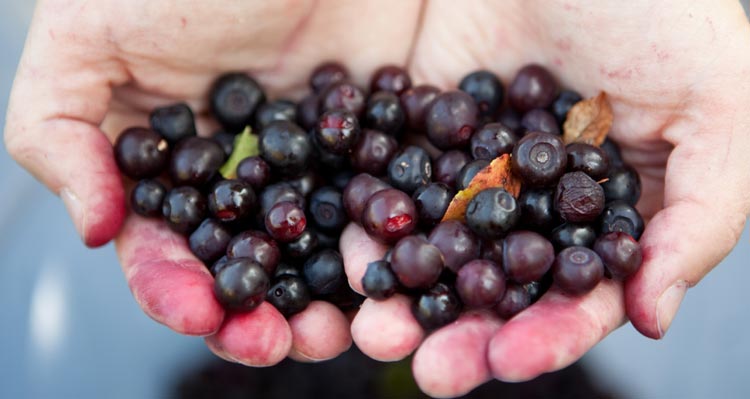 Northern Lights Saloon & Cafe
For those looking for a less remote place to watch an Aurora Borealis show, the Northern Lights Saloon & Café is just the ticket. The café in the Flathead community of Polebridge offers a viewing spot complete with live music and homemade huckleberry pie.