At Glacier Raft Company, we take pride in delivering unforgettable experiences along the Flathead River. And we take the responsibility that comes along with it seriously.
"This is our world, and we have to take care of it," says Mike Cooney, general manager at Glacier Raft Company in Montana.
Established in 1976, the Glacier Raft Company team have acted as stewards of the Flathead River for more than 45 years. It is the longest continuous-running outfitter in the Northern Rockies region. And with around 185 employees during peak season — roughly 100 of whom are guides — leading whitewater rafting and scenic float trips (along with fishing trips through Glacier Anglers & Outfitters), it's also considered the region's largest outfitter.
Cooney joined Glacier Raft Company — now part of Pursuit's Glacier Park Collection — in 1989. In the 34 years that he has been with the company, he's acted as an advocate for the Flathead River, staying connected with the West Glacier community and doing his part to keep the Flathead's Middle Fork and North Fork pristine.
From education on the river to initiatives on dry land, here are a few ways Cooney and his team do their part for the waters they paddle and the community they belong to.
Education on the River
While leading river-top adventures, guides share their wealth of knowledge of Glacier National Park's environment, river ecology, flora and fauna. They use this knowledge to educate guests on the history of the area and the importance of the environment.
Every guide is empowered to share what they feel connected to. For example, one ride might have a geologist as a guide, while another will have a flora and fauna expert.
"We try to educate people on the importance of the environment up here through what we do and how we run our trips," says Cooney, "all while providing them with a thrilling ride at the same time."
Rafting for a Cause
Rafting for a Cause allows Glacier Raft Company to support its community directly several times each season. Through this initiative, $5 from every ticket purchased on a specific day goes towards donations to a local cause — all at no extra cost to guests.
In 2023, the team is concentrating on three worthy causes:
Flathead School Snack Program: On June 25, Glacier Raft Company will be supporting the Flathead School Snack Program — a non-profit that packs healthy snacks for over 700 students throughout the Flathead Valley.
Coram-West Glacier Volunteer Fire Department: The season's second Rafting for a Cause event kicks off on July 16 in support of the Coram-West Glacier Volunteer Fire Department.
Redside Foundation: Proceeds on August 20 will be directed to the Redside Foundation, who support the professional outdoor guiding community in the area through education, training and support services.
Community Collaboration
Glacier Raft Company works with community partners throughout the Flathead Valley on cleanup and safety initiatives, including:
The River Weed Rodeo: Each year, crews and volunteers ride in rafts and spend a day out on the river pulling invasive species. The annual initiative is specifically focused on getting rid of knapweed and thistles that are not native to the area.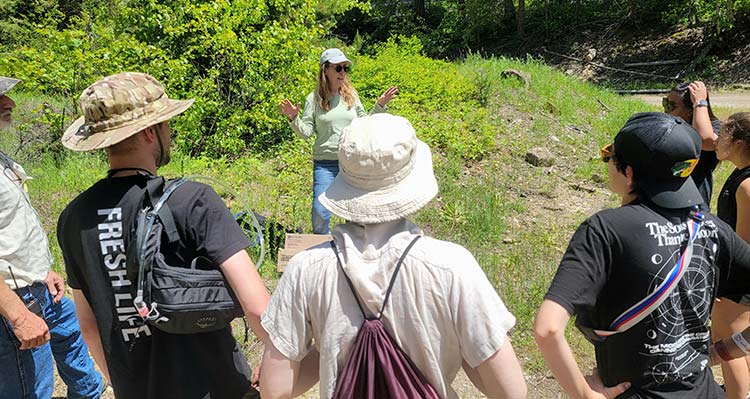 Life Jacket Stations: Glacier Raft Company has contributed personal flotation devices (PFDs) to the Flathead Rivers Alliance for all boat launches in the area, promoting safety on the river in the process.
Setting the Standard: Whenever a Glacier Raft Company guide sets off on a trip, they make an effort to lead by example. From picking up litter on the trail to shutting down unsafe actions on the water, practicing proper river etiquette can help others learn to do the same.
On both sides of the riverbank, Glacier Raft Company is committed to doing its part for this beautiful place we call home. As we continue to make moments of wonder a reality on every river-top adventure, we remain mindful of how we can keep the Flathead clean, pristine and welcoming for years to come.