Fresh Eyes on a Classic Road
My dad and I travel together often. One July, we were embarking on a summer backpacking adventure south of Glacier in the Bob Marshall Wilderness. He drove from Idaho to meet me in Whitefish on the 4th of July, one of the more boisterous and boozy American holidays, and we evaluated the route we'd take to get to the trailhead on the east side of the Continental Divide.
"I've always wanted to drive the Going-to-the-Sun Road, but I've never done it," my dad said. He has been everywhere, often driving, so I couldn't believe he'd gone more than 50 years without making the iconic drive. "The road just opened a few days ago for the summer season, right?"
Even the name of the road is enticing; let's go to the sun, I thought.
We ventured into the park on the 5th of July—one of the busiest days that summer. Looking back now, I don't remember the crowds. When people come together to view nature in awe, it's a communal experience rather than a combative one. We're all on the journey together.
At every stop, my dad and I took photos. At every corner, I gasped. He struggled with driving and we regretted taking our own vehicle because it meant he had to watch the road.
He described the architecture of the road as the side of a castle that artistically lays on the land, displaying lovely, intricate stone masonry.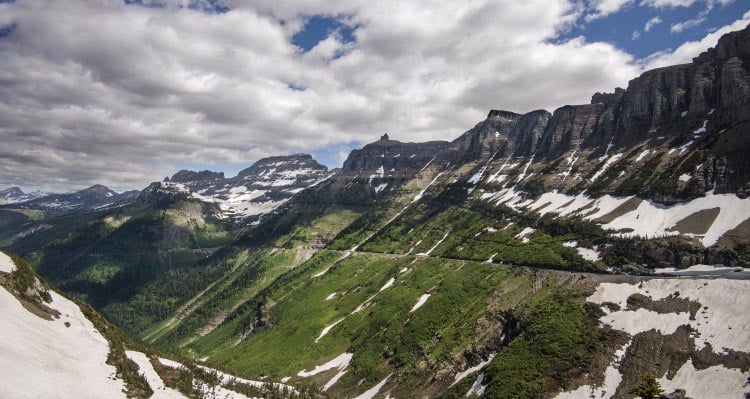 Just before the Logan Pass, we stopped and got out of the car. We pointed at every notable aspect of the scenery—the glacially carved valleys, the Highline Trail above us ("People don't walk on that!" my dad exclaimed), the changes in tree species and clouds based on elevation.
Heading down the east side opened a new expanse—sweeping plains vistas and the deep blue of St. Mary Lake.
That was nine years ago, and I still live in Whitefish. When I reminded my Dad of that trip recently, he said, "That was the only time I've ever been on the Going-to-the-Sun Road."
"I'm so glad we went. It was on my bucket list for years," he stated. "We took the extra time to make the drive, and there's nothing we could have done that would have been more enjoyable for that time than to see Glacier National Park."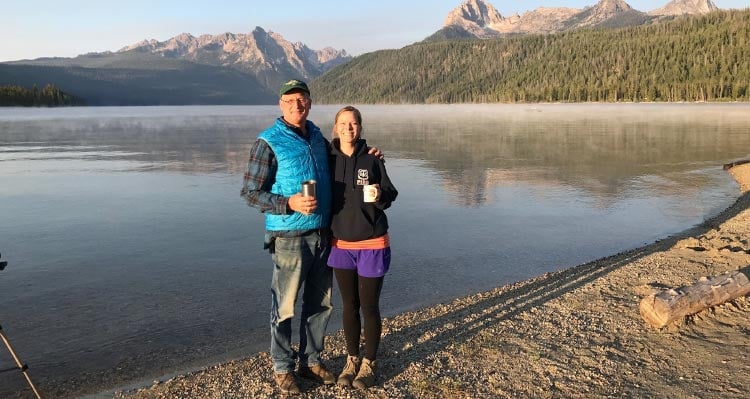 If you are fortunate enough to make the trip to the Going-to-the-Sun Road in Glacier this summer, don't think twice. Don't be deterred by crowds—get up early and plan to spend the whole day. As a tourist, local or repeat visitor, it's worth the effort to go to the sun. There's a road to take you there.