Taking your kids on an adventure in Glacier National Park is the stuff family memories are made of. There are families who have been coming together each summer here in Glacier for 50 years!
A family vacation in the mountains of Montana is a chance to both disconnect and reconnect, to spend deep quality-time together in the wilderness and to pass on your love for the mountains.
Here are 8 tips to help you plan—and execute—an unforgettable Glacier experience that the whole family will love.
Pick the right home base: You're looking for convenience and a place your kids can run free without disturbing others too much. If you're here for only a few nights, settle into a Bluff room at West Glacier Motel or a room at the historic Glacier Park Lodge. If you've got a week, spend a few nights at each.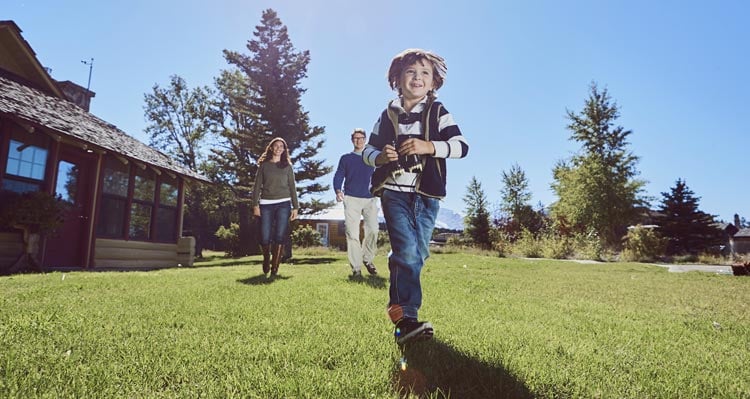 Get up early: You probably are anyway, so why not embrace it? Get going before 8 AM and you'll see fewer people, likely more wildlife and not have to worry about all the squealing with delight ruining anybody else's quiet time. The Going-to-the-Sun Road gets quite busy as the day goes on—being at Logan's Pass before 10 AM is key!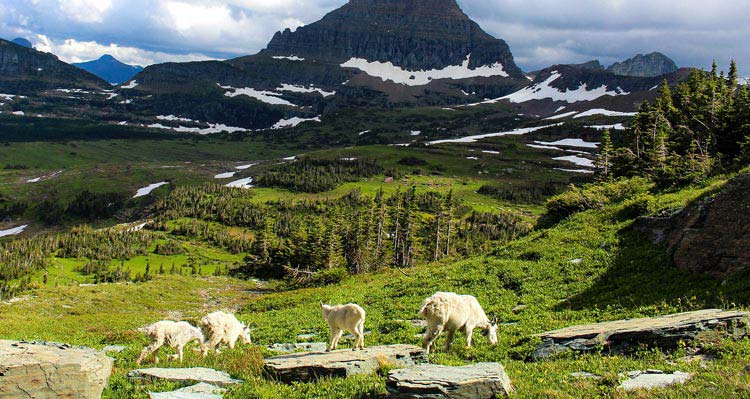 Learn as you go: Visit the Apgar Nature Center and Park Information Centers to pickup pamphlets and handy guides to help your whole family learn about natural history. You can touch grizzly bear fur, learn about habitat and get a wildflower check-list. There's a superb Family Pack available for borrowing at the St. Mary Visitor Center that includes binoculars, compass, magnifying glass, sketchbook and guidebooks.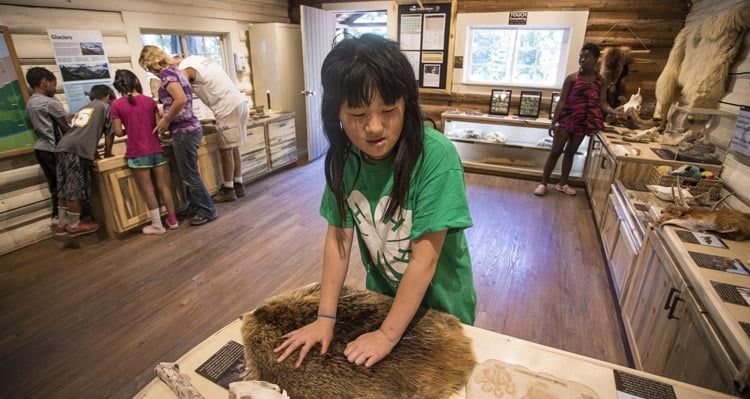 Let the Park lead you: Glacier's Junior Ranger Program gives kids a goal—as they learn about glaciology and the importance of leaving no trace, they work their way through a task booklet that can result in them receiving a special gold badge from Park Rangers. What kid doesn't want a gold badge?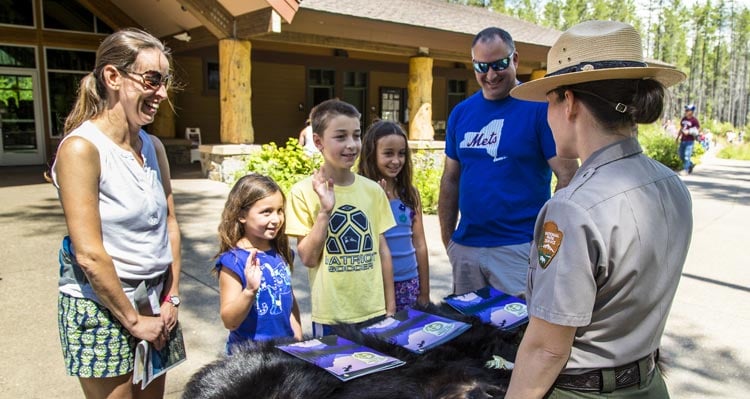 Go for a Hike: Glacier is a hiker's paradise and it's never too early to get your kids on the trail! The Trail of the Cedars on the Going-to-the-Sun Road and Running Eagle Falls at Two Medicine are super friendly for kids. Be sure to save some time on your Going-to-the-Sun Road day to hike at Logan Pass and see snow in the middle of summer.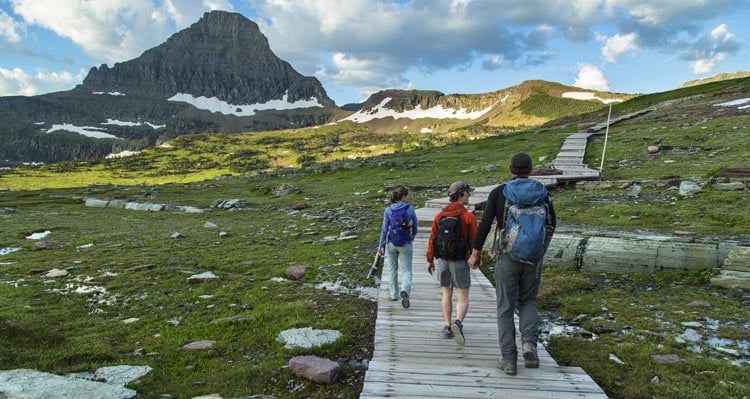 Picnic: It's all about pleasure and freedom on a picnic. Grab all your supplies at the West Glacier Mercantile and then head to the beach at Apgar or the Fish Creek picnic area on Lake McDonald and relax. Picnic areas at Avalanche Lake trailhead have grills. And be sure to carry snacks and water with you at all times!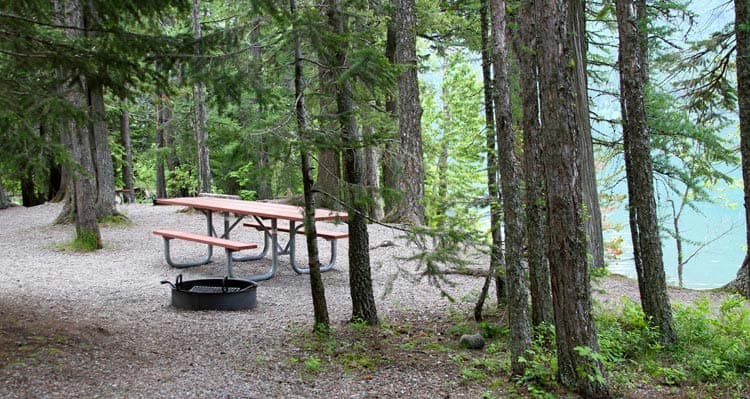 Cross into Canada: If you and your kids have passports, they'll be thrilled to put them to use. It's a simple drive from St. Mary over to the Canadian border for a day trip to another country. Head to the Prince of Wales Hotel in Waterton Lakes National Park for afternoon tea and for a photo next to the Canadian flag.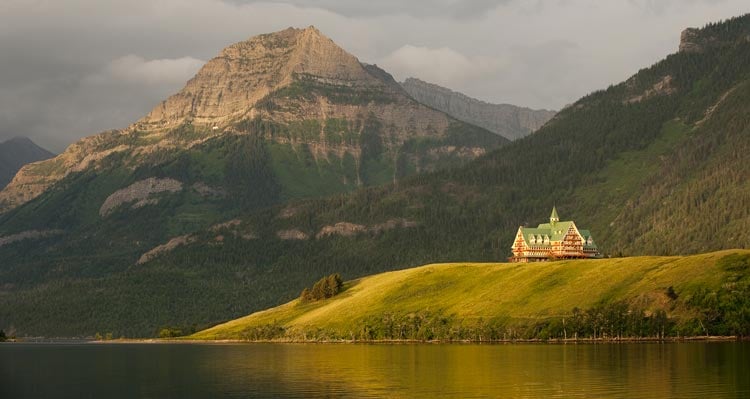 Ice cream! It's always a good idea and the perfect reward for the tuckered out adventurers. There are loads of flavors at the Cedar Tree Gift Shop in Apgar (check out the trees growing inside the store!) and also at the Curly Bear Café at St. Mary Village.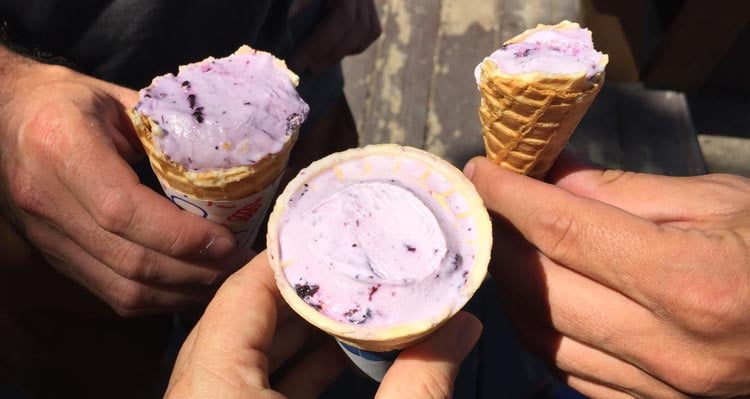 And remember—just getting out with the kids is a victory in itself. It doesn't matter how far you go! By managing your expectations and keeping the focus on having fun, you're sure to have reasons to celebrate and memories to last for a generation.