When the grizzly bears of Glacier National Park roll out of their dens this spring, they'll be roaming their home ranges that can stretch up to 1500 square miles. And the resident elk put the bears to shame—they can travel dozens of miles in just one day! We humans might not be quite on their level, but nothing inspires us to get out and stretch our legs like the "locals" do.
It may be too soon to hit the trails (or even see them under the snow) but not to start thinking about it. Hiking season is just around the corner. Let your mind wander the 700+ miles of hiking trails that crisscross the wildlands of Glacier National Park, and get planning. Here's what you'll need to explore them.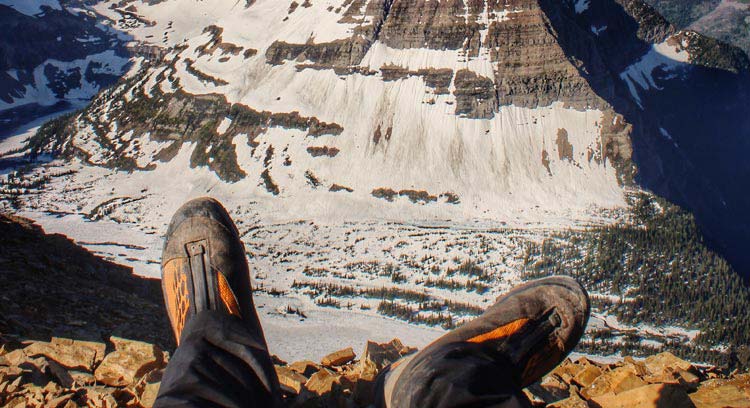 Consider: Your Feet
If you're going to make one significant investment in this year's hiking season, make it a solid pair of hiking boots. Boots with a sturdy sole and ankle support will make all the difference as the miles add up. Waterproof boots are a must-have for Glacier, where the trails intertwine with over 500 streams. Take the time to break in your boots before your first hiking day - even wearing them around the house helps!
Don't forget wool or synthetic hiking socks to keep your feet warm, dry and blister-free. Hiking poles and a well-fitted backpack also work wonders in helping you walk farther and faster.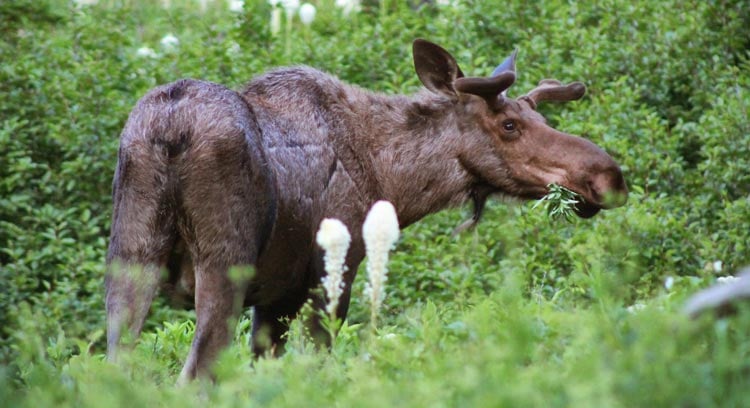 Consider: Wildlife
We share the park with four-legged local residents that range in size from pikas, beavers and hares to mountain goats, elk and bears. This is their home - they were here first, after all! Do your best to make noise constantly to let wildlife in the area know of your presence (no one will judge you for a trail-side sing-along). Carry bear spray when you're hiking, and know how to use it. Most outdoor retailers in Glacier sell bear spray and can give you a run-down on safe use.
When you come across animals give them plenty of space—particularly if they are mothers with their young. And don't leave a trail of breadcrumbs; feeding wildlife limits their ability to keep themselves fed and alive.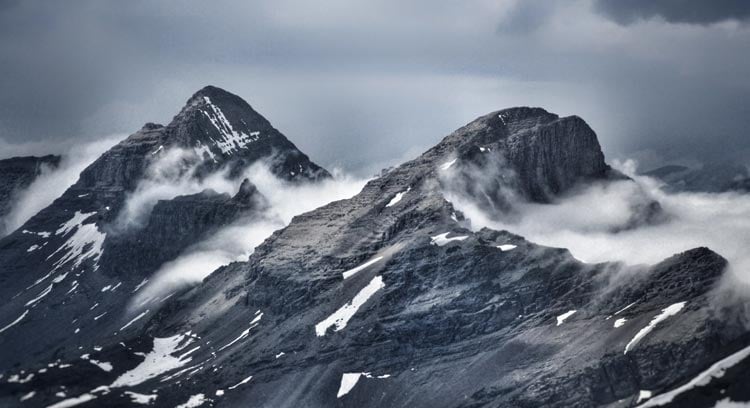 Consider: Weather
In this land of peaks and glaciers, storms appear from behind nearby mountains in minutes and fade away just as quickly. To dress appropriately for a day of hiking in Glacier, think like an onion and layer up. Light, quick-dry clothing can be paired with warmer layers like merino wool or fleece and a rain and wind-proof jacket for blustery summits. Cool mornings give way to hot days, so don't let a cloudy morning fool you into not bringing along a wide-brimmed hat and sunscreen.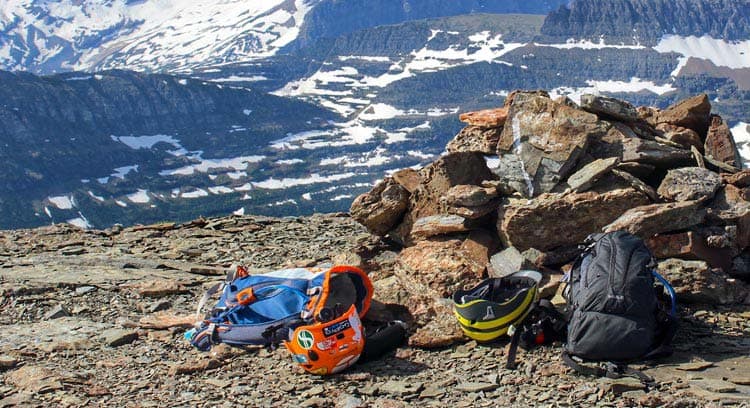 Consider: Safety First, Second and Third
You may never need to use your safety gear, but it's worth much more than its weight for peace of mind. Outfitters around the park stock basic first aid kits which can prevent a tumble from becoming a turn-around point. Insider tip—pack extra band-aids or tape for pesky hot-spots.
Know your planned route, carry a map and ensure that someone is aware of your destination and your planned return time. A flashlight or headlamp is always a good idea—if only to check for bugs in the outhouse!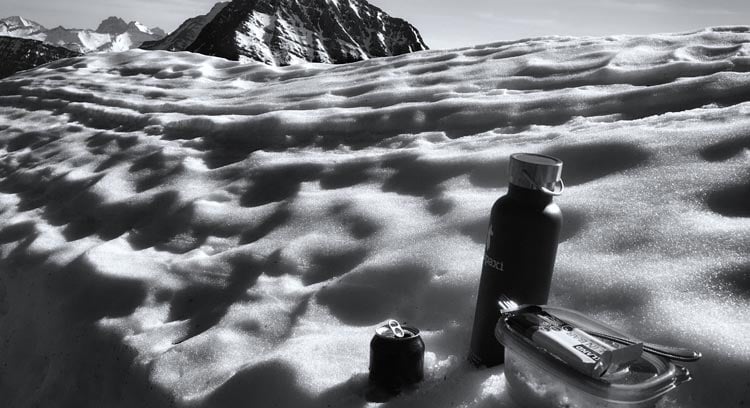 Consider: Sustenance
Don't let a growl of hunger send your hiking mates into high-alert mode. Packing plenty of snacks like trail mix and granola bars that you can eat on the go will help you avoid energy slumps. This is one time that adding extra chocolate to your trail mix is not just acceptable, but recommended.
Staying hydrated will keep you going even more than your snack supply will. Plan your water consumption based on distance, elevation gain and temperature (usually at least one 32 fluid oz. water bottle per person). Consider investing in a Camelbak hydration pack, or bring along a water treatment system like a handheld water filter or iodine tablets for purifying water on the trail.
Keep all these essentials in mind as you begin to daydream about summer—it'll be here before we know it!