As you start planning your next vacation, know that there's a place where people gather to do what they love daily, all year long. No matter the weather or the activity, there is a community ready to welcome you near Montana's Glacier National Park.
Passionate people like you are already living the dream in and around Glacier National Park. Not only are Glacier locals welcoming, but they also know the best ski runs, hiking trails and fishing spots. Finding your folk of a feather will only elevate your time here.
Here are five Glacier activities best enjoyed with friends both new and old.
Cruise Downhill & Cross-Country with your Crew
The old saying, "There are no friends on a powder day" does not apply to skiing in Big Sky Country. The snow feels softer, the corduroy sounds crisper and the howls of happiness are louder when shared with friends.
For an in-town experience, book a room at Grouse Mountain Lodge, where you're also just a few steps away from cross country routes at the Glacier Nordic Center. Back at the lodge, enjoy the barista stand by day and Logan's Bar & Grill by night.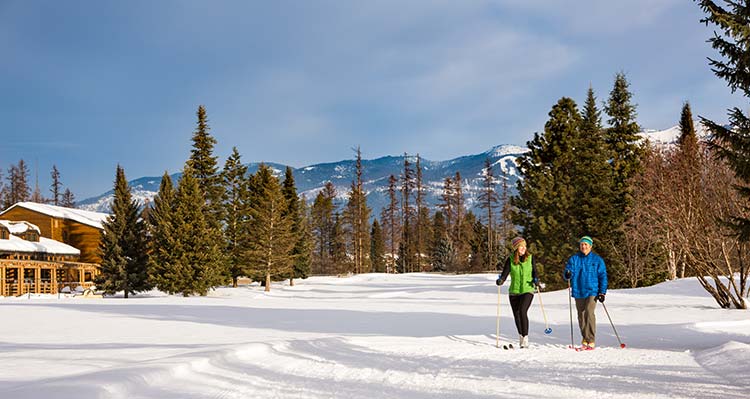 For downhill enthusiasts, Grouse Mountain Lodge offers Ski & Stay packages for Whitefish Mountain Resort adventures. And don't worry about driving in the snow — Grouse shuttles and the S.N.O.W. Bus will get you everywhere you need to go. Who knows — you might end up sitting next to a new life-long ski buddy on the way to the hill, too!
Float the Flathead with Friends
Want to experience the thrill of rafting through whitewater rapids? How about the relaxation of a scenic lazy river cruise? Either way, let Glacier Raft Company be your guide!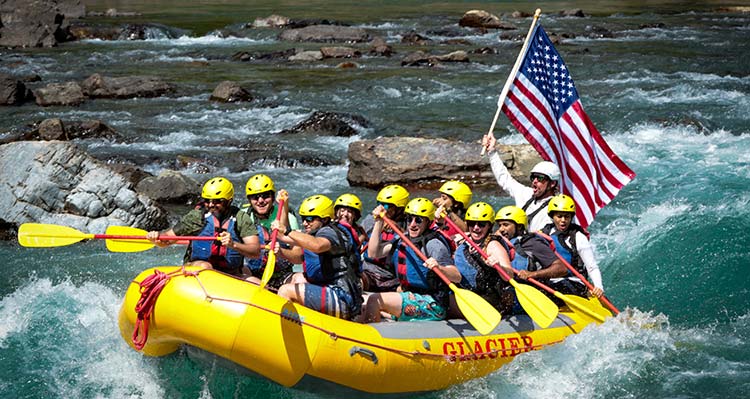 Book a trip for your own group or join a trip with soon-to-be paddle pals. Together you'll watch eagles soaring overhead, gaze at sky-high peaks towering above the riverbank or scream in unison through rushing whitewater. Whether you board the raft with lifelong friends or strangers, by the time you finish, you'll have shared an unforgettable adventure together.
Don't Just Float — Fish with Friends, too!
If you're looking for the thrill of the gills, look no further than Glacier Anglers. With countless years of casting experience between them, Glacier Anglers' fly-fishing guides and the experts at the Glacier Anglers Fly Shop will deliver the goods for a fishing trip of a lifetime. Both the North Fork and Middle Fork of the Flathead River are so clear that you'll think you can be a self-guided slayer. But trust us, these local guides have lots of secrets up their UPF sleeves to share if you join them on an adventure.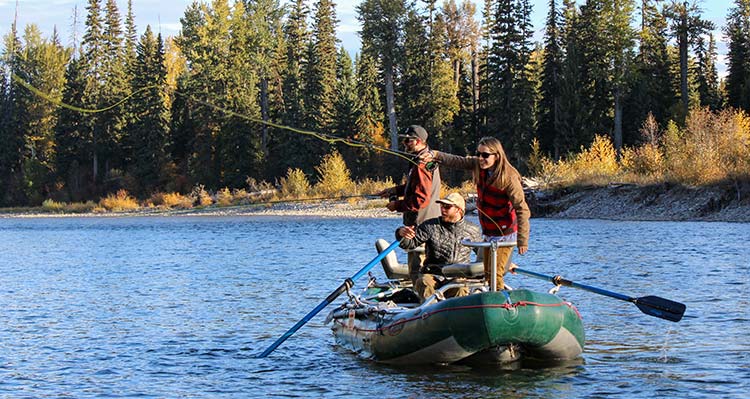 If you do choose to hit the river solo, don't forget to stop by Lary's Fly & Supply on your way through Columbia Falls for even more local intel and equipment. And check out Flathead Rivers Alliance for ways to get and stay involved with water safety, conservation, and recreation.
When you fish with friends, you'll avoid that embarrassing, "I swear, it was this big!" conversation. They'll already know — they were in the boat right beside you.
Hike with Homies
Montana's slogan may as well be "Take a hike!" as you'll find more hiking trails here than you could've ever dreamt.
Glacier National Park alone boasts over 700 miles of trails, and the surrounding Kootenai and Flathead National Forests offer thousands more. When hiking in Glacier National Park, make sure your group stops into any of the three Visitor Centers (St. Mary on the East Side, Apgar on the West Side and Logan Pass at the apex of the Going-to-the-Sun Road) to ask all of those burning questions you debated while hiking (like, "Who was George Bird Grinnell and why did they name Grinnell Glacier after him?").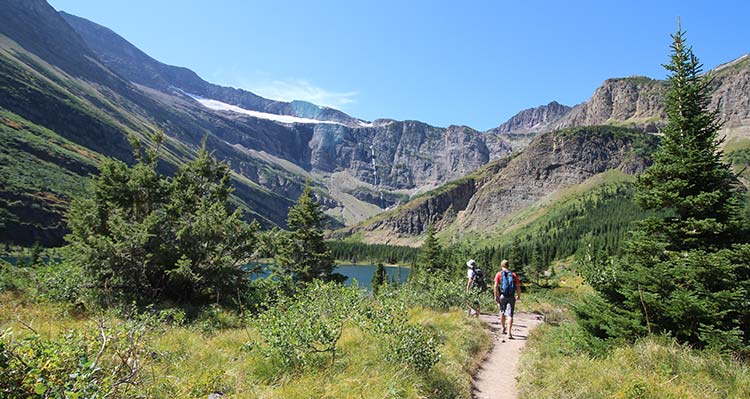 While you are walking in the woods, you'll notice that most trails outside of Glacier National Park are multi-use. The Whitefish Trail offers almost 50 miles of access to interconnected recreation areas around Whitefish Lake. So regardless of the season, you'll share your day with likeminded hikers, equestrians, runners, skiers and cyclists as you gather for exercise and good old-fashioned fun. Pack extra snacks — sharing is caring.
Bevvies with Buddies
Opportunities for a drink with a view abound in Glacier National Park's neighboring communities.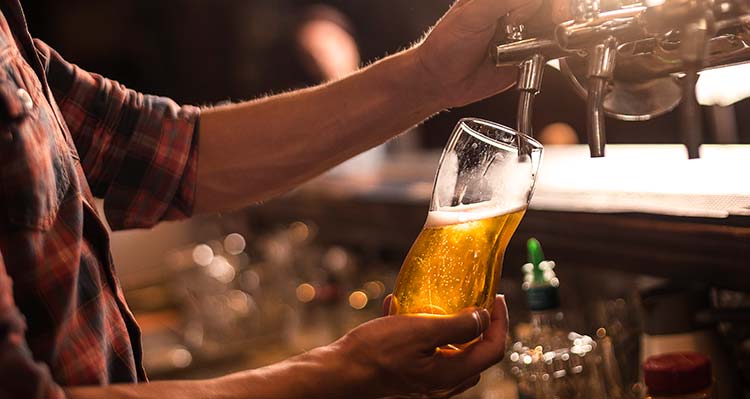 Craft breweries like Backslope, Sacred Waters and Bonsai Brewing Project offer indoor and outdoor options for drinks with friends. If you'd rather sip spirits, make sure to check out Spotted Bear Spirits and Glacier Distilling. Regardless of your drink of choice, enjoying a round with friends can be the perfect daytime activity or the fitting end to your action-packed adventure.
Whether you're skiing, rafting, fishing, hiking or drinking, Montana's friendly folks are a ready-made welcome wagon.