Taking on Glacier National Park's miles of scenic trails or paddling some of the United States' most pristine waterways is a surefire way to work up an appetite.
Luckily for guests who find themselves in West Glacier Village between activities, there are plenty of options to extend your adventure into culinary territory. Whether you're looking to recount the sights and sounds of your day over a good steak or a huckleberry sundae, West Glacier Village and the surrounding area has a menu that's bound to hit the spot.
Belton Chalet Restaurant and Taphouse
More than a century of history and tradition precedes every meal at Belton Chalet Restaurant and Taphouse, a cozy and welcoming dining destination that offers locally sourced and artfully crafted meals for visitors and locals alike. Since first opening in 1910, Belton Chalet has maintained its restaurant's historic environment, creating a living love letter to a by gone era. The staff even keep tradition alive by gathering to welcome the evening train as it arrives.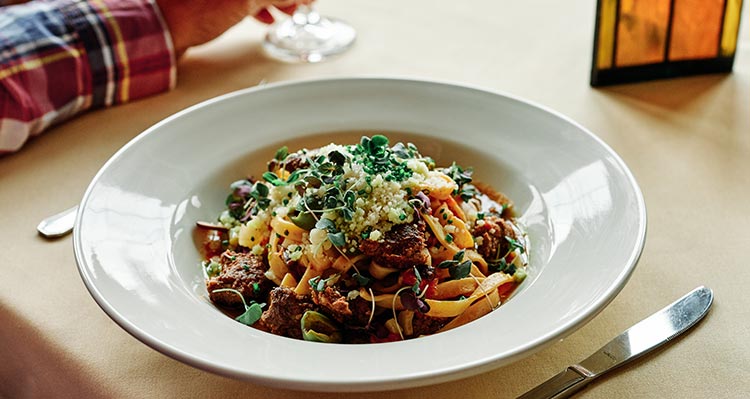 On the menu, diners can share carefully curated charcuterie boards or lobster hushpuppies before enjoying entrées like bison meatloaf, grilled harissa chicken, fresh fettuccini and much more. This spot also boasts one of the finest wine selections in the area, so you'll find the perfect glass to compliment your meal.
Golfing to the Sun Mini Golf's Cub House
Possibly the only thing more fun than a round of mini golf on a hot summer day is mini golf followed by ice cream, and you can do just that as you putt your way through 18+ holes at the Golfing to the Sun course in West Glacier Village.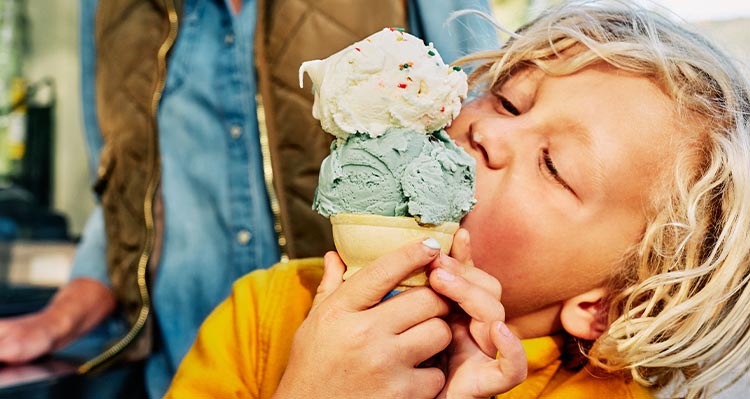 Although shooting to win the whole round is encouraged, saving your best shot for hole 19 isn't a bad strategy, either — a hole-in-one will win you a free huckleberry ice cream sundae at the Cub House. If luck isn't in your favor, the Cub House's expansive menu of locally made Sweet Peaks ice cream is sure to cheer you up, along with a variety of espresso drinks and other treats.
Freda's Bar
West Glacier's historic dining doesn't start and end at Belton Chalet — the famous front porch and photo-adorned walls of Freda's Bar have hosted countless conversations and cold beers toasted over roughly 80 years of patronage.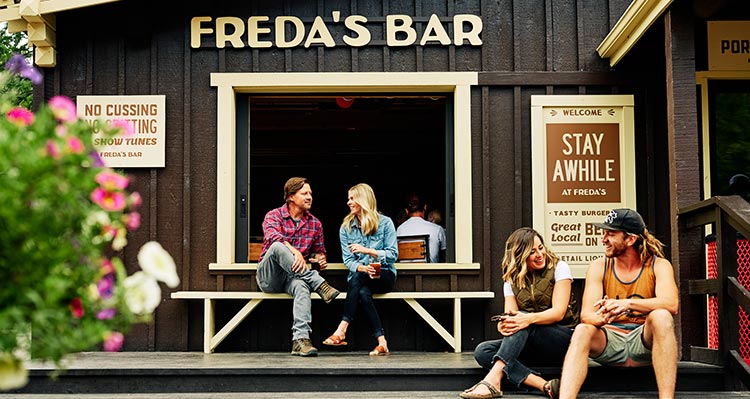 After a sunny afternoon spent on the water at the nearby Flathead River or Lake McDonald, a local craft beer and a legendary burger from Freda's is the perfect way to end the day in West Glacier Village.
Great Northern Railway Cafe
In the same way that Freda's is where you want to end your day in West Glacier, the Railway Cafe is where you want to start it.
Located at the Great Northern Resort, inside an antique Great Northern Railway caboose, the café offers breakfast, lunch and a culinary experience all its own. Whether a breakfast burrito, hummus plate or BLT is your fuel of choice to take on the rest of your day, the Railway Cafe has you covered. Stop by on Friday night for the weekly barbecue paired with live music on the porch.
Middle Fork Eats
Looking for something to grab-and-go? West Glacier's resident food truck, Middle Fork Eats, is the perfect place to do just that. Serving up street tacos and burritos among other items on its Flathead River Favorites menu, the mobile kitchen is a delicious solution between adventures.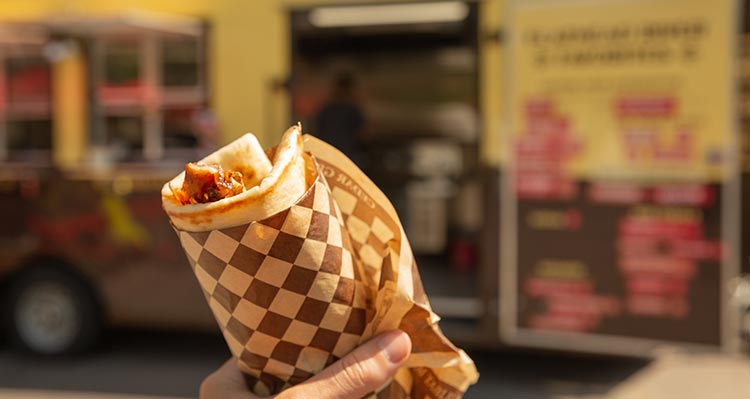 Hungry for more? We've got more tips and recommendations for exploring West Glacier Village.