Food and drinks always taste better amongst good company and fresh air. This is especially true beneath the legendary sprawling skies of Montana.
You can't go wrong with the hospitality and eats throughout Whitefish, and here are some of our favorite spots for enjoying a pint and a plate deck-side.
Abruzzo Italian Kitchen
Authenticity makes Abruzzo Italian Kitchen a must-visit in Whitefish. From-scratch Italian dishes, like traditional bolognese and wood-fired pizza, paired with welcoming staff makes a meal in the string-light-lit patio all the more enjoyable. Order a couple of craft cocktails or a bottle of Italian wine (or both) to round out the meal to perfection.
Bonsai Brewing Project
Montana microbrewers Bonsai Brewing Project claim an impressive 88 per cent chance of seeing a dog in its pup-friendly beer garden. And with odds like that, you can't go wrong. The rotating tap list means you're sure to find something new and tasty being poured, plus Bonsai's kitchen serves up everything from veggie bowls to inventive hot dogs to hit the spot come dinner time.
Logan's Bar & Grill
Whether you've just putted your last shot of the day or headed straight to the 19th hole, Logan's firepit-adorned deck welcomes all with delicious dining and an extensive drink list. Situated along hole 18 of Whitefish Lake Golf Course in Grouse Mountain Lodge, Logan's has earned a rep for its legendary house burger, though menu items like the next-level Rueben and lamb marquez are just as mouth-watering. There's no bad time to enjoy a patio brew, but the 4 to 7 p.m. daily happy hour may be the best time.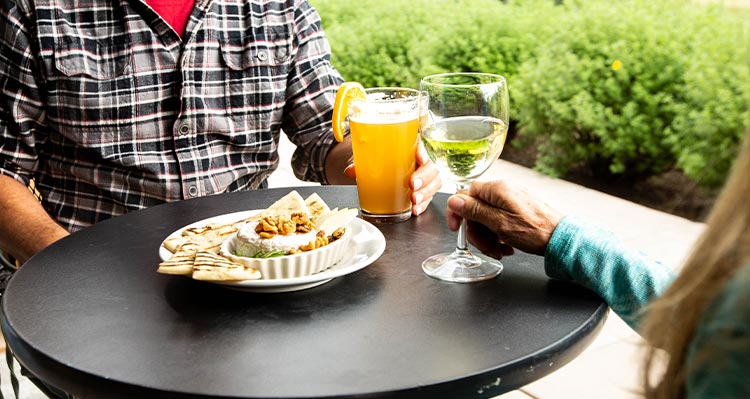 The Farmhouse Inn and Kitchen
On a warm morning, it's hard to beat a hot cup of coffee and fresh breakfast enjoyed on the front porch or in the yard, which is exactly what The Farmhouse Inn and Kitchen offers. With seating just outside the picturesque white house, The Farmhouse's café is open daily for guests and public alike to enjoy breakfast and lunch from 8 a.m. to 2 p.m. within its cozy outdoor ambience.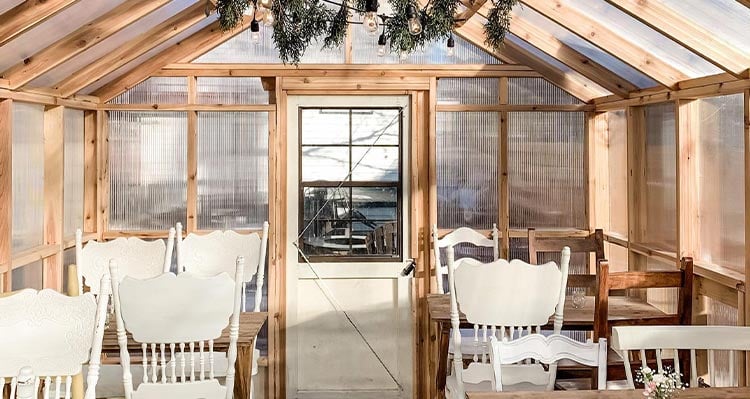 Craggy Range Bar & Grill
Located in the heart of downtown, Craggy Range is a perfect spot to satisfy pub-fare cravings while soaking up some rays. Sports bar mainstays like fish tacos and chicken wings occupy the menu alongside an impressive array of bowls, greens and much more. Boasting 16 draft beers, 16 bourbons and 31 wines to choose from, Craggy has you covered no matter how you're looking to wet your whistle beneath the Montana big sky.