Let's face it—weddings are stressful. After the joy and excitement of becoming engaged fades, the reality of planning kicks in.
So, how do you keep your cool and actually enjoy the process? While I don't consider myself an expert, I did just plan my wedding on my own and I did it without a single bridezilla moment. I was even told I seemed TOO calm and relaxed for someone getting married in a week. Ha! I have a few ideas on things that will help keep any bride's inner bridezilla at bay.
Prioritize, Prioritize and Prioritize
Throughout the entire planning process my mantra was "Venue, Food, Drinks, Photographer and Officiant" - if I had those things I had what mattered most. Someone to marry my husband-to-be and I, food and drinks to feed our guests, a photographer to capture the day and a place for it all to happen. Everything else, while nice to have, wasn't going to be what was remembered. These were my priorities and the items I invested the most in.
Securing these early (in my case, 15 to 18 months in advance) meant I could relax a little knowing that what would really make or break my day had been taken care of. Your priorities might be different than mine but the best thing I did was focus on those and not sweat the small stuff.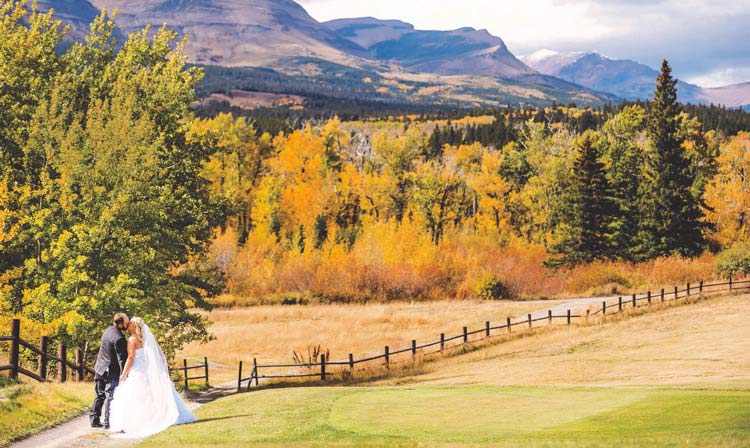 Delegate
Whether you delegate to family/friends or you delegate to a hired professional, you can't do it all on your own. You don't have to delegate everything, or even a lot of things. But giving a few key people straight-forward tasks can really help. Groomsmen and Groom attire – that was my husband's responsibility, and most importantly I trusted him to deal with it. The other key thing I delegated was décor. I purchased and planned out what I wanted but I hired a Day-of Coordinator to set everything up and organize day-of things. That proved to be some of the best money I spent.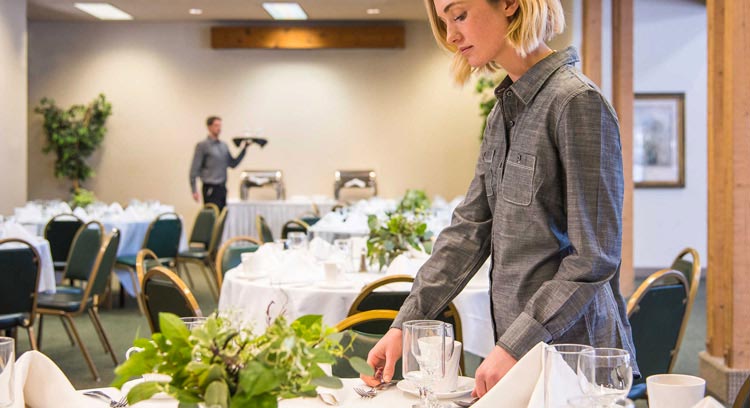 Simplify Your Wedding
My entire wedding theme was "mountain minimalist". This didn't mean I had no décor, or centerpieces or a two- tiered pie with mini pies for dessert (I had all those things and more!). What it did mean was that my décor and little touches were simple and easy to execute without a ton of help, and could be easily delegated to my coordinator.
I also let the mountain landscape do the heavy lifting – there really is no better décor than the stunning beauty of the natural world around you. This took a ton of pressure off and made the wedding the fun and the meaningful event I always wanted.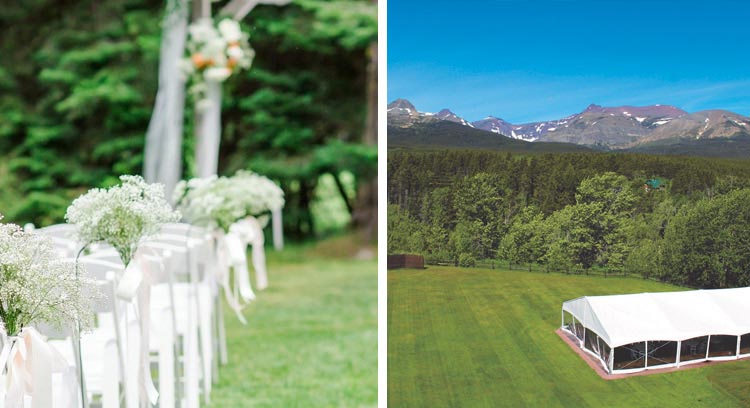 Keep Things in Perspective
If there was one thing that made everything fall away any time an ounce of stress came into my mind, it was focusing on my future husband. When push comes to shove, the wedding is one day in forever with your new spouse. As long as I focused on that everything would be fine. It could poor rain, my dress could get ruined but as long as I got to marry my husband, did it really matter? Not one bit.
The other core thing I focused on was fun. When planning, I always asked myself if any element would be fun for my guests. If something wasn't going to add huge amounts of fun for my guests, or if the level of fun wasn't impacted by not having something, then I didn't have it, simple as that.
At the end of the day a wedding is only as stressful as you make it. I believe perspective and attitude go a long way to avoiding that dreaded bridezilla label. There will be challenges and times you wish you could just pull your hair out - don't do it, it's not a good bridal look!
By focusing on what really matters (the marriage not the day) and knowing that not everything is within your control (weather, other people), you can come to peace with this whole crazy day and find time to soak it all in!