Reel this fall in with an unforgettable fly fishing experience at Glacier National Park. Having fished the Flathead River system for over 46 years, Glacier Anglers is one of Montana's most experienced and passionate outfitters. Whether you want to learn something new or check another fishing trip off your bucket list, Glacier Anglers has the trip designed for you.
Here are five reasons to head to Glacier National Park and fly fish with Glacier Anglers this fall.
1. Less Pressure
Summer is winding down, and so have the crowds. You might have the whole river to yourself on these warm fall days. It's the season for rising trout and solitude on one of Montana's most pristine river systems.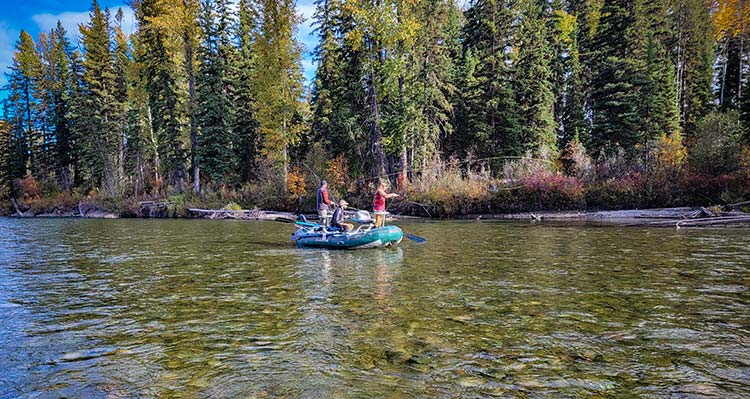 2. Pleasure Weather
The summer heat can cause immense stress on both you and the trout. With cooler fall mornings and comfortable afternoons, the weather is perfect for hanging out on the river for both you and the trout. Though the window to fish may be smaller, they thrive in cooler waters and will be more active before winter settles in.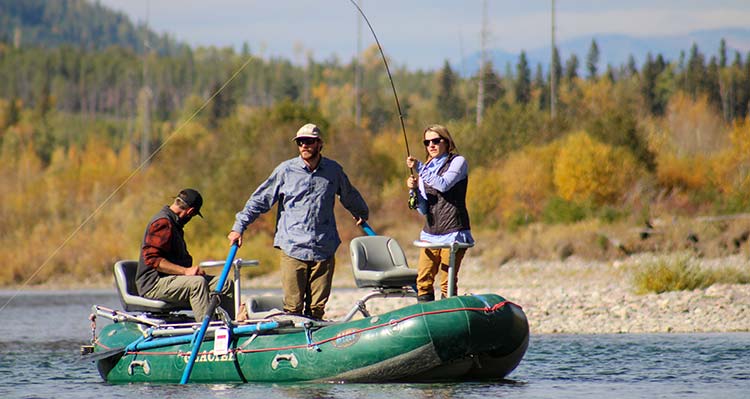 3. Fish are Hungry
This is the time of the year to experience active trout and feel the thrill of watching them swim from the bottom to snatch your fly. In the fall, they are filling up to hunker down for the winter, which means bigger fish. And with plenty of fly patterns to entice them, like BWO's, Midges, Caddis, Mahogany Duns, and Hecuba Drake's, you will have no problem drawing them in. Ants, Beatles, and Hoppers are also really effective until the first frost.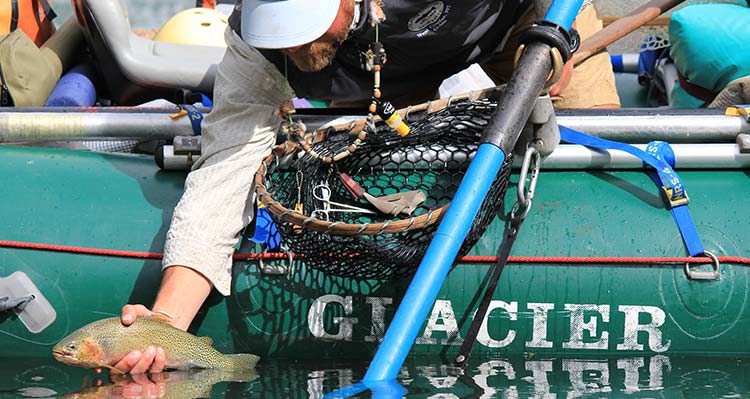 4. Choose your Adventure
Whether you have half of a day or a week, there is a trip that will leave you wanting more. For those looking for creature comforts and fishy waters, Glacier Anglers run trips on the North and Middle Forks of the wild and scenic Flathead River System and offer modern log cabin accommodations. Looking to take your excursions to the next level? Come back and join us in the spring and summer months for an unforgettable experience in the backcountry of the Great Bear Wilderness.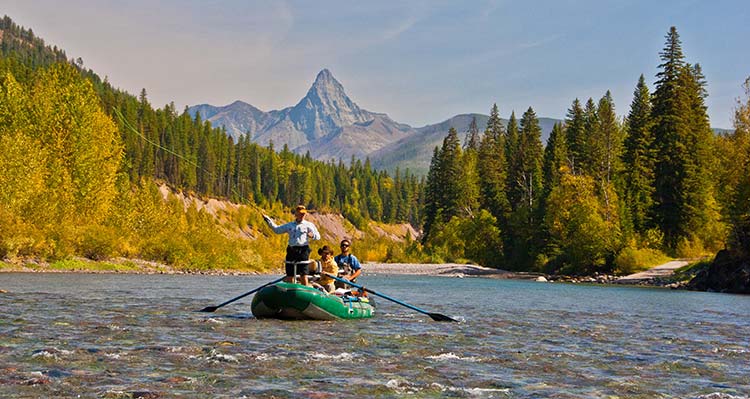 5. Access to World-Class Guides
All you have to do is show up and go fishing. Glacier Anglers' guides are professional and passionate anglers trained to take you down the river safely and will teach you everything you need to know to have a successful day on the water. All the gear and supplies you need are provided. You only need a Montana fishing license, which you can purchase at the Outdoor Center when you check in for your trip. From beginners to advanced anglers, our guides work with all skill levels and are sure to give you an unforgettable Montana fly fishing experience.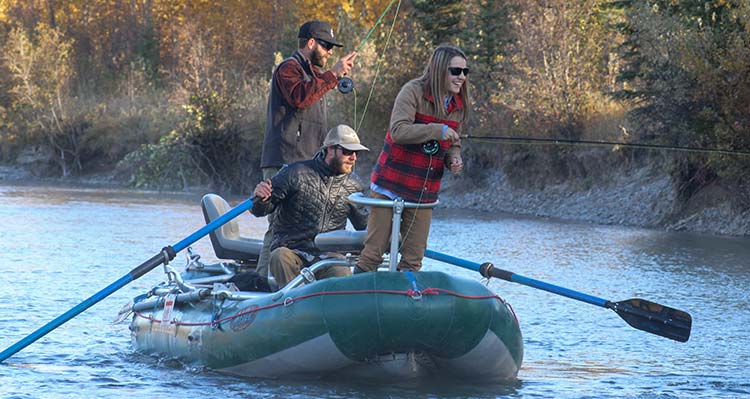 Check out our fly fishing trip recommendations!